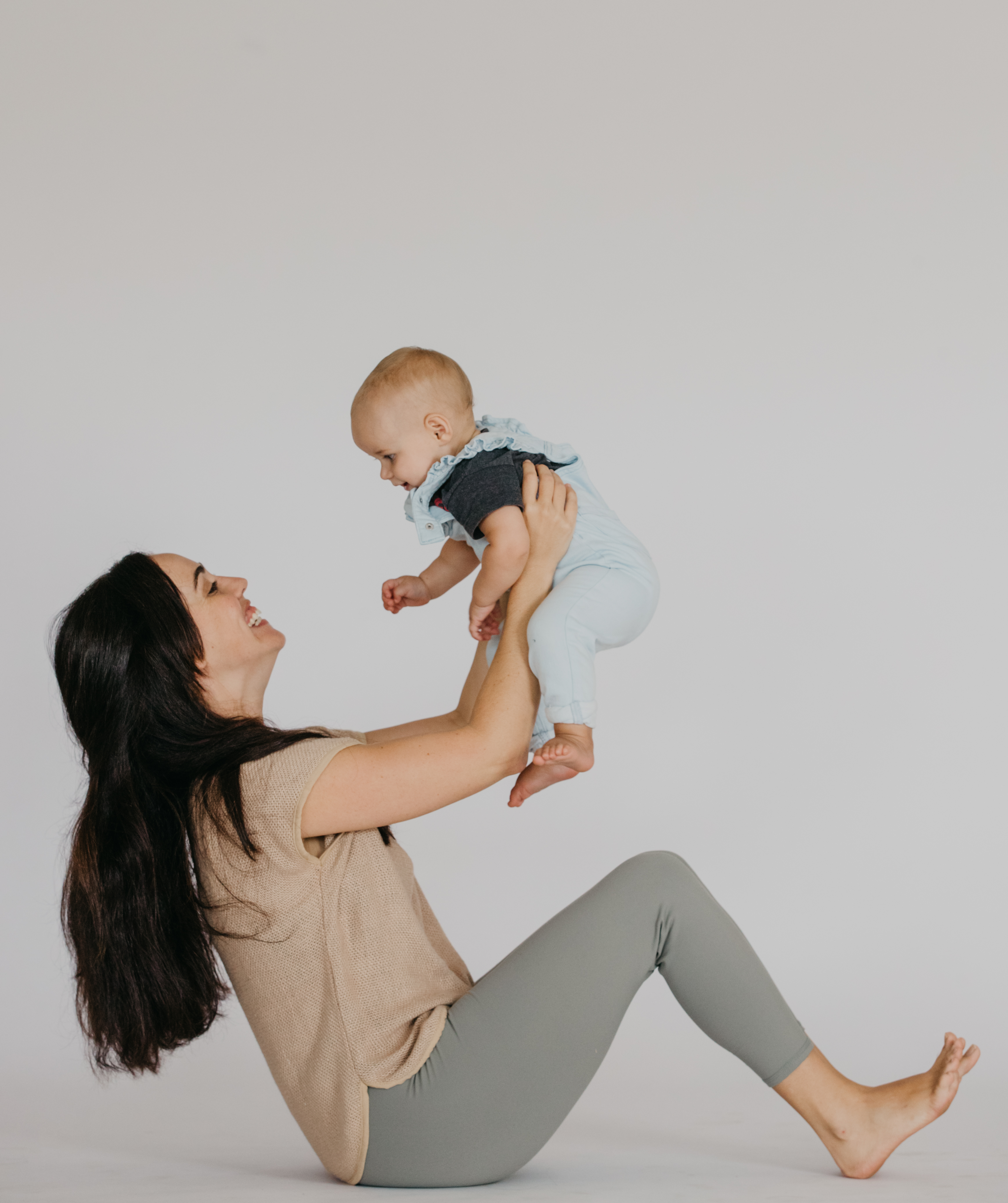 Welcome to your supported postpartum journey!

This 6-week program guides new mothers through recovery and rehabilitation, with the guidance of a ERYT500 yoga instructor and Pregnancy & Postnatal Specialist, as well as the support of other mothers. 

This program is designed by a pre- and postnatal yoga instructor, and Yoga Alliance-certified Experienced Registered Yoga Teacher. It is appropriate to begin immediately following birth for vaginal deliveries, and at 8 weeks following cesarean births. While this program was designed with first-time moms in mind, it's broadly beneficial for anyone wanting to take care of their postpartum health!

This evidence-based program is designed to safely support you through the postpartum period back to optimal health and wellbeing. It includes accessible breathing techniques (designed to help the core and pelvic floor heal), exercises to develop functional core capacity, postural strengthening, and tried-and-tested techniques to support your mental wellbeing through the challenging but transformative postpartum phase. We believe that true wellbeing is a multifaceted thing, and so we've designed our PT-approved program to address your postpartum health as broadly and holistically as possible.
We couldn't be more excited to guide and support you as you move into motherhood!



A program format designed specifically for busy moms.

We know your schedule as a new mom is packed, not to mention unpredictable! The format and delivery of this program has been designed to meet the needs of mothers, and to make it as easy as possible for you to take manageable steps in your postpartum journey. Here's what you can expect from this program:
 
Minimal equipment required

Exercises are delivered directly to your inbox for convenience

Flexible time commitment: your program comes in manageable doses, and you can choose how much to do depending on your your (and your baby's!) schedule

Complete your exercises whenever and wherever they fit into your schedule

Built-in support and accountability: the interactive setup lets you ask questions or request guidance from your instructor at any time

A like-minded community: the cohort-based format allows you to connect and share with other mothers

Flexible scheduling: all live sessions are recorded and emailed out to participants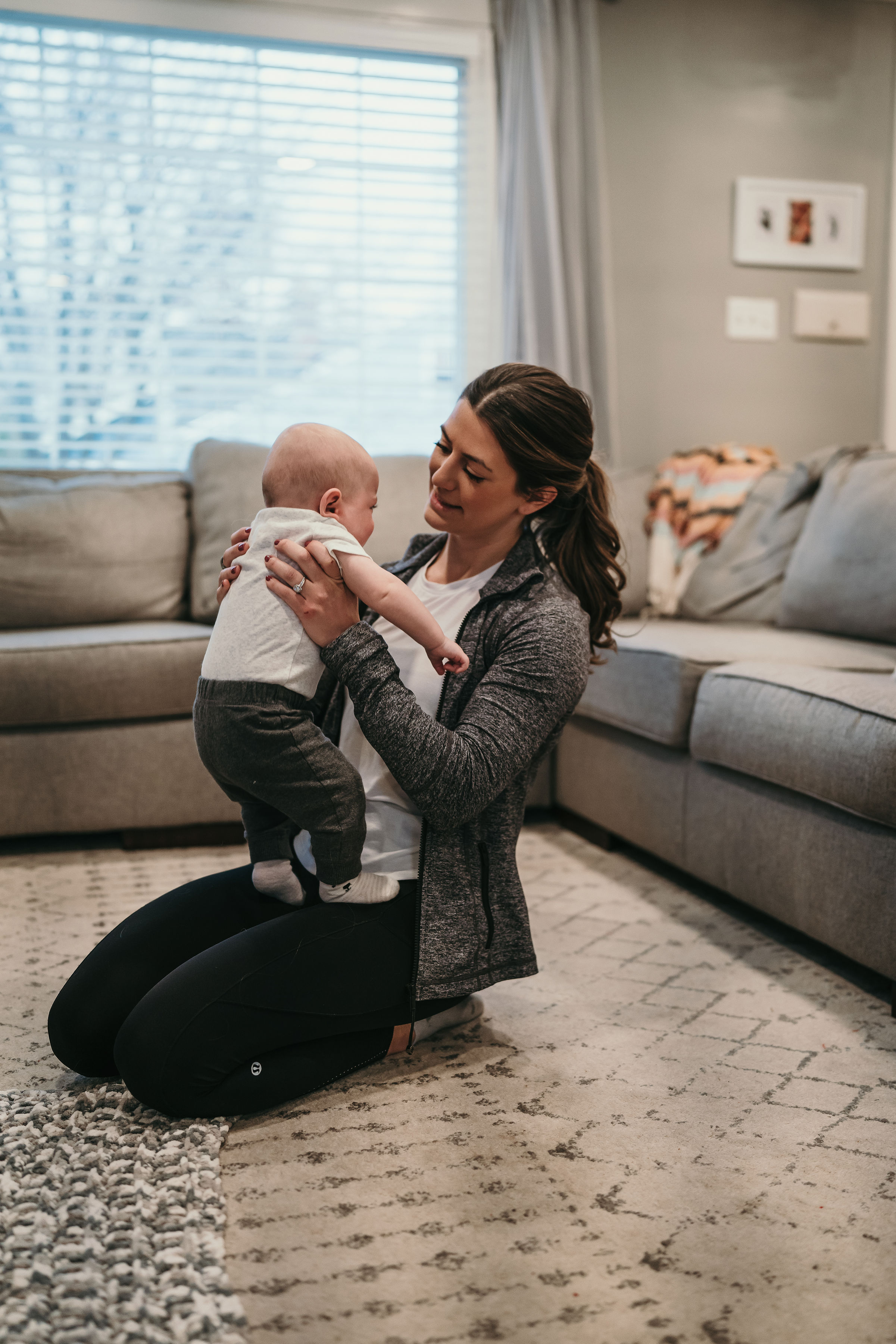 We'll be announcing our next program start dates soon! In the meantime, please use the buttons below to save your spot, or to receive more information about the program.

Upon registering for, you'll immediately receive a comprehensive Postpartum Planning Packet, provided in partnership with Carolina Birth & Wellness.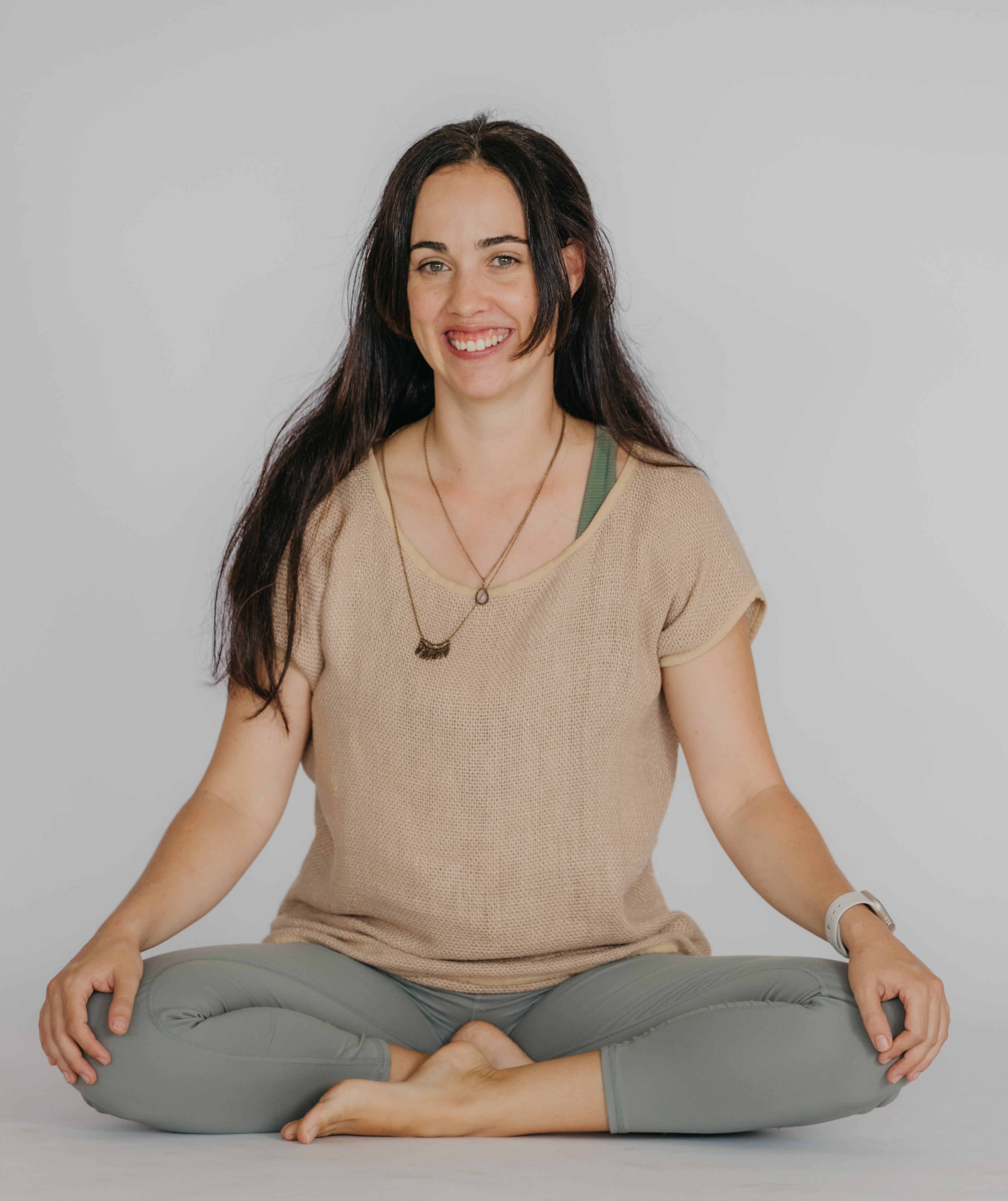 Meet the program creator.

Dana Diament is a Yoga Medicine Therapeutic Specialist, the founder of Lennox Yoga and an international yoga educator. She has deep expertise in anatomy and physiology, and aims to support and inspire students to use yoga as medicine by incorporating both eastern and western perspectives in her teaching.
Working with the postnatal population is a particular passion of Dana's, and her approach is rooted in both science as well as her personal journeys with pregnancy and postpartum healing. Dana's extensive therapeutic experience, along with her compassionate and soothing style of teaching, have earned her a reputation as a thoughtful and knowledgeable instructor. In addition to her pre- and postnatal work, Dana's specialities include back and hip pain, recovery and addiction, and anxiety and depression.
Dana has taught on teacher training programs in Hawaii, Mexico, Thailand, Napa, San Francisco, and San Diego for Yoga Medicine, and in Byron Bay for Creature Yoga. She teaches online on Yoga Medicine Online, and is a contributor to Well Being's Yoga Experience, Yoga Journal, Yoga Digest and Wild magazine.
Dana initially came to yoga as a teenager and found that a regular practice helped her find clarity, gain confidence, and connect to a peaceful place within. Her love for functional anatomy came later on, through healing injuries and her mentorship with Tiffany Cruikshank. Combining the emotional benefits of yoga with the anatomical knowledge to support strength and healing allows her to create classes and programs with a three dimensional focus on health and wellness.
Dana has a bachelor's degree in Economics from Cornell University and an associate's degree in Graphic Design from Parson's University in New York. Born in Israel and raised in New Jersey, she has found her true home in Lennox Head, Australia.

How do I know if this program is the right fit for me? This is for you if:

You've given birth vaginally (this program is safe to begin immediately)

You've had a cesarean birth at least 8 weeks ago

You are farther out from your birth but would still like guidance on rehabilitation to build your core strength, and return to exercise

You are looking for holistic guidance, support, and education during your early postpartum period  

You want purposeful exercise rather than just being told to take longer and longer walks 

You would like tools to help cope with sleep deprivation and the stressors of looking after your little one

You struggle with back pain or pelvic pain

You can spend 5-15 minutes daily to focus on rehabilitation following pregnancy and delivery

Please note:

this is NOT a weight loss or "workout" program!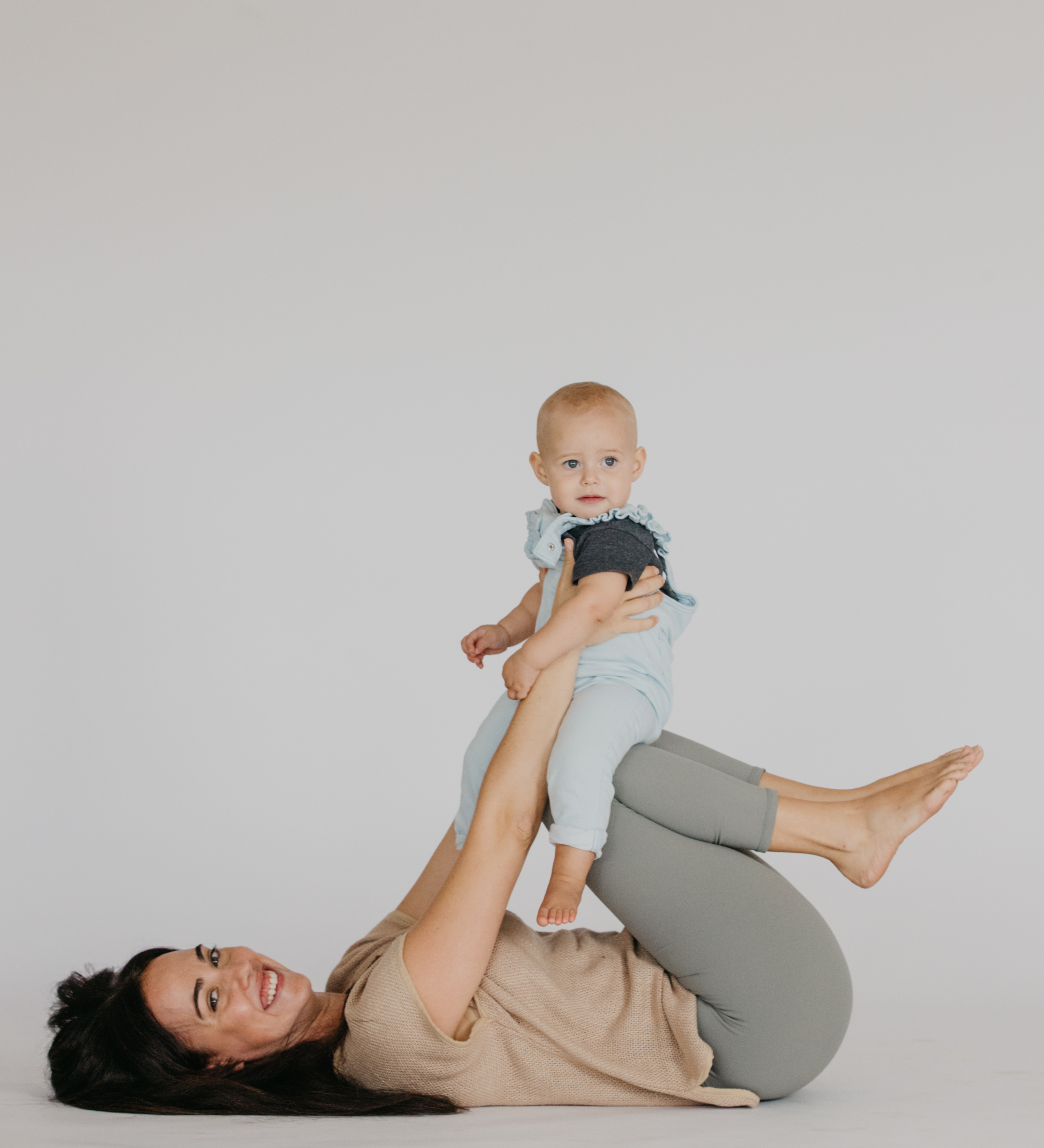 See what previous participants have loved about the program!
"The program guided me on how to rebuild strength and feel connected to my body after childbirth."


"I enjoyed the program. The exercises suited me, and they progressed gradually, making sure that we didn't go too far too fast. The bite-size length of the videos also made it very manageable."


"The breathing exercises were wonderful. New mothers are stressed out, relaxing helps even when it's only for 5 minutes."


"My advice to other mothers: look for things that are beneficial. I suggest you do this program, as it provided a great pathway for my own recovery after giving birth."


"The exercises felt safe and very manageable. It was a way to take care of myself while caring for my baby." 


"I strongly recommend this program. You'll find a supportive community that understands and guides you."


"The instructions and exercises for engaging the core and pelvic floor were great. I learned how important breathing is: breathing deeper will help to engage the core and restore pelvic floor health."


"The supportive community made a huge difference—I felt understood and encouraged."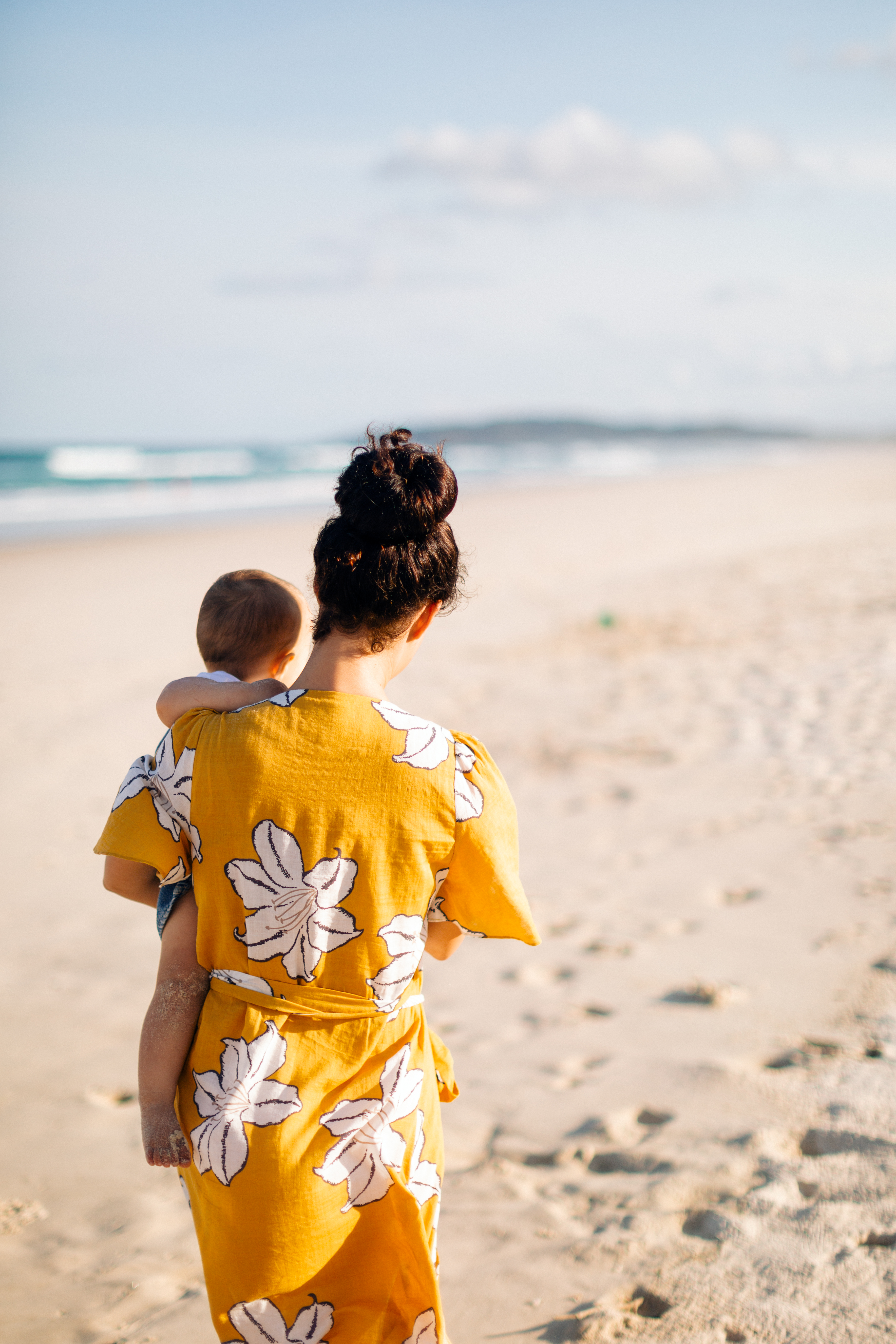 So, what exactly do I get with this program?
We're so glad you asked! We've worked hard to create a well-rounded and multi-faceted program that addresses the numerous and varied aspects of postpartum health. We believe that your wellness is a complex thing, and therefore should be approached from all angles so that you can feel your best post-baby! With our program, you'll receive:

fully demonstrated and narrated video exercises, designed by a Yoga Medicine Therapeutic Specialist and approved by a Physical Therapist
seamless digital delivery, so that you can use your program whenever it best suits your schedule
a safe, gradual approach that allows you to regain foundational strength over the 6-week program duration
expert guidance to help you rebuild healthy pelvic floor and core function, manage low back pain, and release the common tension spots that arise from the demands of holding and feeding your baby
daily support and guidance from your Community Manager, an experienced movement professional who is a mom herself
stress management tools, guided relaxation, and accessible breath and meditation techniques to help offset the challenges of new motherhood
access to expert lectures on lactation, sleep, postpartum mental health, and infant massage (available on demand for the duration of your 6-week program)

What to expect: some program logistics.
This program is 6 weeks long. Our next cohort begins on September 16th, 2023!

This is a hybrid format program: you'll have a live kick-off Zoom session with your instructor and fellow participants on 9/16. Your program content is digitally delivered to your inbox. Any subsequent Zoom sessions will be recorded and emailed to participants for maximum flexibility.

Your exercises will be delivered via TrueCoach, an industry-standard remote coaching platform. TrueCoach provides a seamless way to receive your programming and interact with your instructor. 

Recommended equipment: yoga bolster or pillows, blanket or towel, yoga block (can substitute pillow/ folded blanket)
We look forward to supporting you in your postpartum journey! If you have any questions, please click the "Send me more info about the program!" button below, and we'll be in touch within 3 business days. You can also email us directly: simply send a message to [email protected] and we'll get right back to you.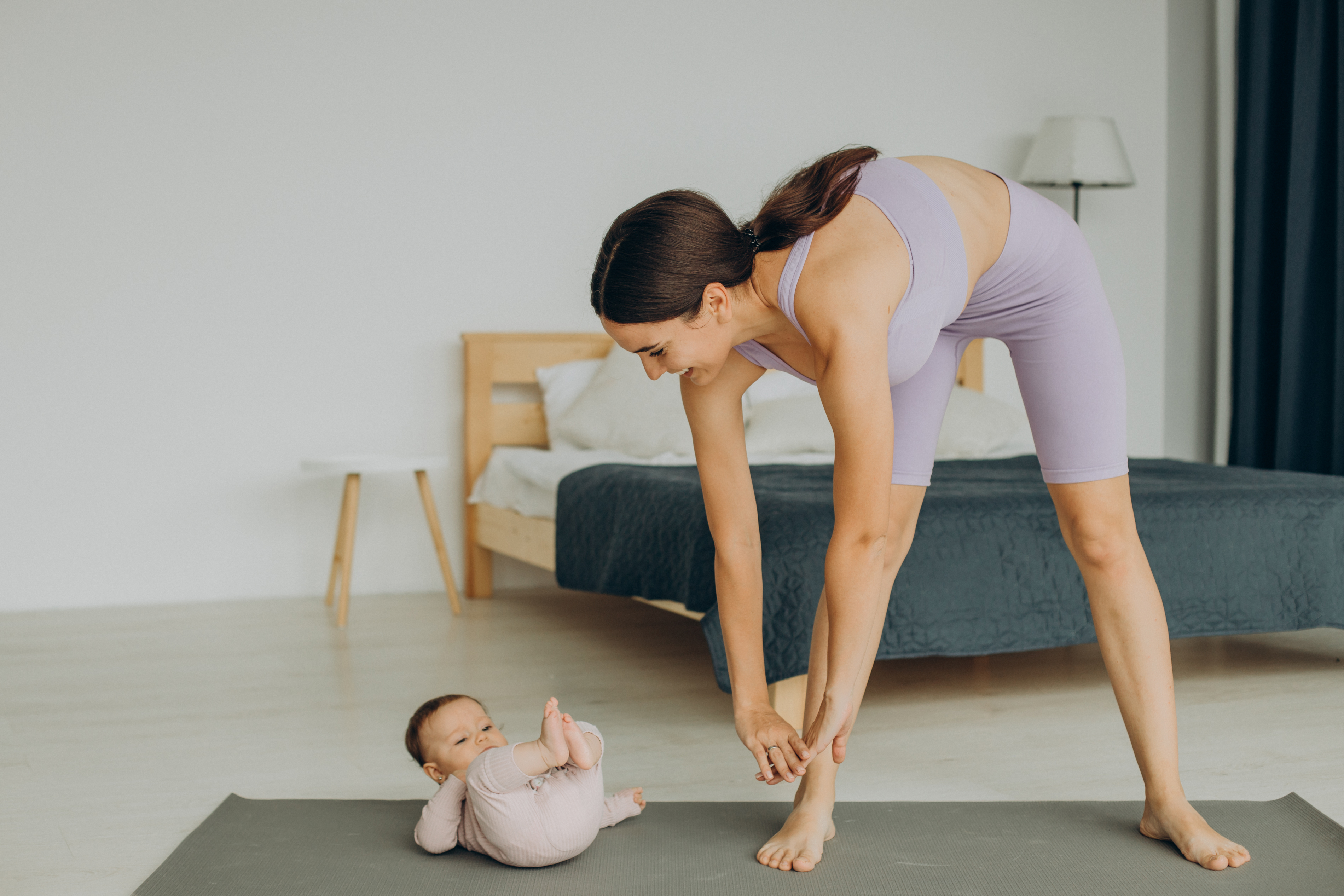 Had a more complex pregnancy or birth, or worried about easing back into movement?

We want to serve your needs as closely as possible, so that you get the most value and best outcome from your program. If any of the below apply to you, you might consider our one-on-one coaching service: 


You had a cesarean, and would like support and guidance of safe recovery movements early postpartum (before 8 weeks), incision care and scar tissue mobility to help improve outcomes, and individualized programming designed with consideration around your birth experience. 

You are looking for a customized program and health education that takes into account your pre-pregnancy, pregnancy and postpartum fitness level, health history, and possible postpartum complications including incontinence, pelvic organ prolapse, pain with sex, or diastasis. 

You would like one on one relationship with a coach who is always available to offer support and answer whatever questions you have along the way. This includes everything from healthy bladder and bowel habits, what is normal vs. not during postpartum recovery, guidance with resuming physical activity and exercise, and personal accountability and encouragement. 

Please email us for more information if one-on-one coaching sounds like a better fit for your unique needs! We'll be in touch within 3 business days. 

Dana's expertise and postpartum journey.

When it comes to your postpartum health, you want to make sure you're getting the best advice, from established experts, based on the latest research. Ideally, you also want this guidance to come from someone who has lived the challenges of the postpartum phase, and personally understands what you're going through!

Your postpartum guide, Dana, is a mother and a Yoga Medicine Therapeutic Specialist whose professional expertise and own transformative journey through motherhood led to the creation of this program.

In Dana's own words: "As an experienced yoga teacher, I thought I would gracefully sail through pregnancy and childbirth, but the reality was very different. My introduction to motherhood made me want to run for the hills!  
Giving birth was traumatic, and left me with debilitating symptoms - torn muscles, pelvic floor dysfunction, and crushing back pain. I also faced postpartum anxiety, and had to navigate the journey without the support of my family, who live on the other side of the globe.  
I was lucky to have knowledgeable professionals who patiently helped me to recover and heal. The journey made me deeply passionate about postpartum recovery and helping other mothers, some of whom are still suffering from back pain and pelvic dysfunction years later.
When giving birth to my second baby, I was able to put all that I had learned into practice, and everything went much smoother! I'm a happy mother to two beautiful children, son Zyah and daughter Juni. One of our favourite activities to do together is jumping on the trampoline - something I am able to do because of good pelvic floor health. 
I can't wait to connect with you and learn about your experience! I want to use my skills and experience to support your postpartum wellness, and help you reconnect with yourself, love your new body, and discover the immense capacity within you to care for your family."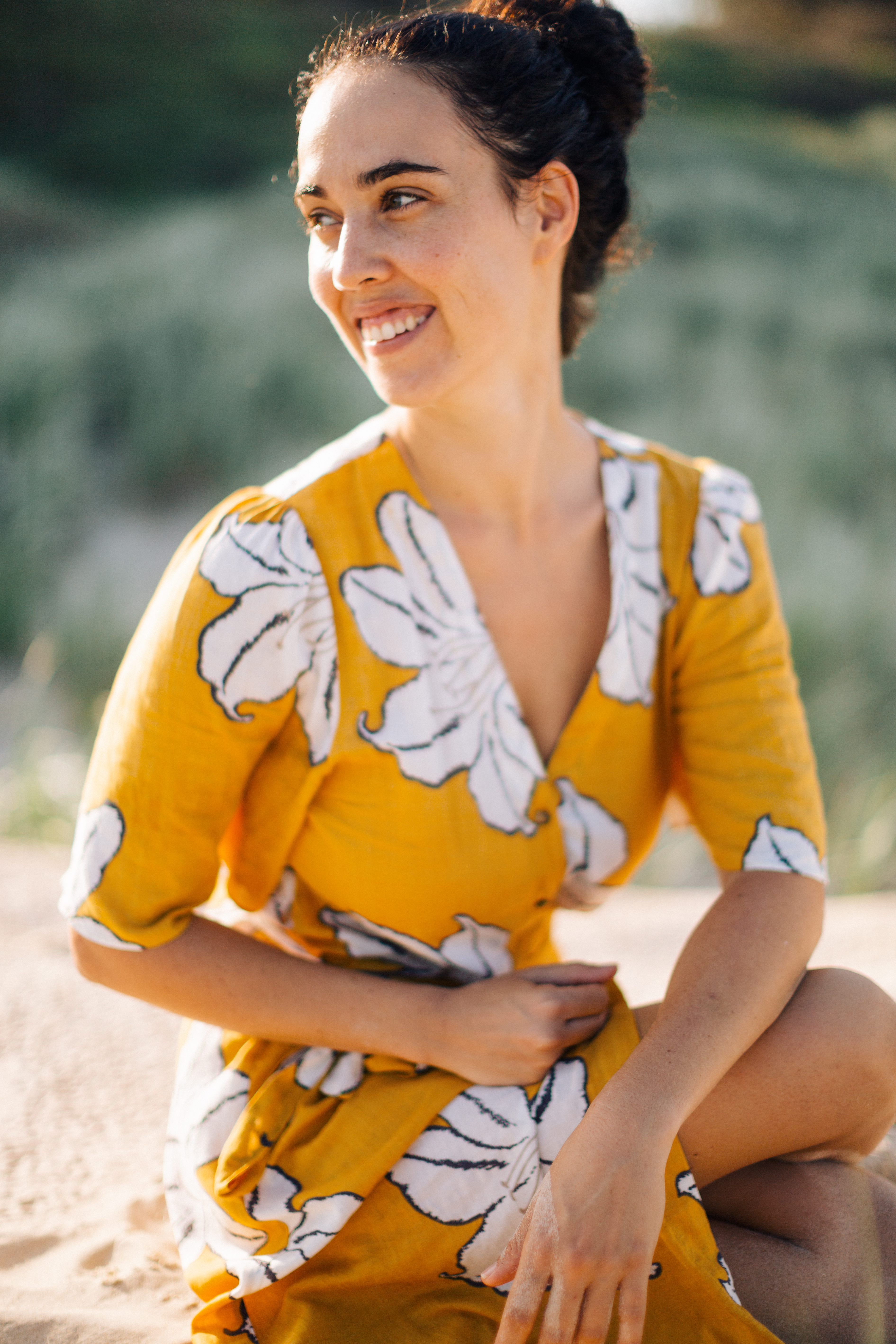 We'll be announcing our next program start dates soon! In the meantime, please use the buttons below to save your spot, or to receive more information about the program.

Upon registering for, you'll immediately receive a comprehensive Postpartum Planning Packet, provided in partnership with Carolina Birth & Wellness.

Check your inbox to confirm your subscription