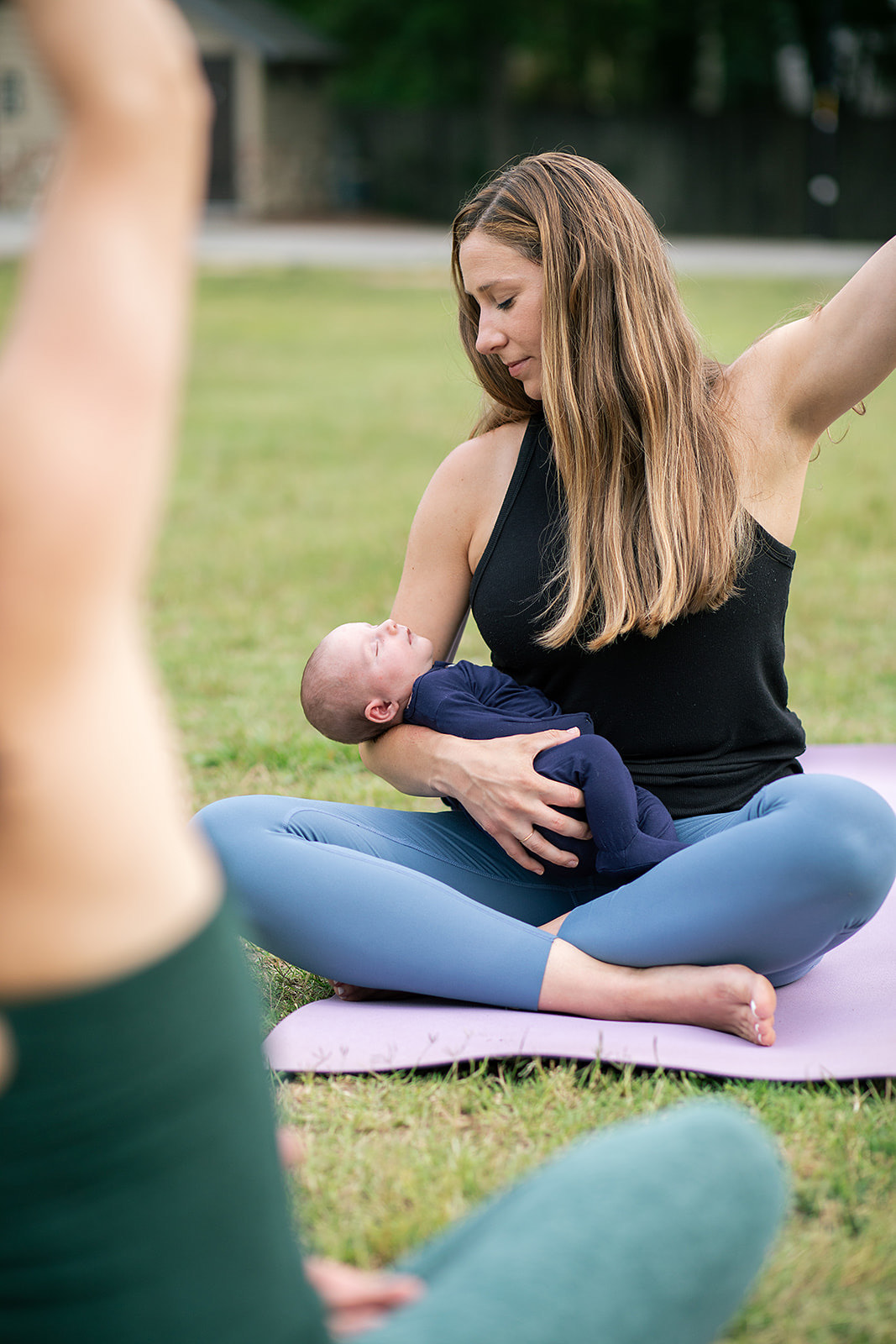 Welcome to your supported postpartum journey!


This 6-week program guides new mothers through recovery and rehabilitation, with the guidance of a Whole Mama Yoga Postpartum Yoga Instructor and Kaari Coach, as well as the support of other mothers. 

This program is designed by an orthopedic and pelvic health physical therapist and a Yoga Alliance-certified Experienced Registered Yoga Teacher. It is appropriate to begin immediately following birth for vaginal deliveries, and at 8 weeks following cesarean births.

This evidence-based program is designed to safely support you through the postpartum period back to optimal health and wellbeing. It progresses from accessible breathing techniques (designed to help the core and pelvic floor heal), to developing functional core capacity and postural strengthening. This research-backed program takes into account healing timelines, considerations for exercise precautions in the postpartum phase, and safe and effective graded exercise progressions for optimal recovery. 
We couldn't be more excited to guide and support you as you move into motherhood!


Photo credit: Allie Mullin Photography



A program format designed specifically for busy moms.

We know your schedule is packed, not to mention unpredictable! The format and delivery of this program has been designed to meet the needs of mothers, and to make it as easy as possible for you to take manageable steps in your postpartum journey.
 
Minimal equipment required

Exercises are delivered directly to your inbox for convenience

Minimal time commitment: your program comes in manageable doses of just 5-15mins/ day

Complete your exercises whenever and wherever they fit into your schedule

Built-in support and accountability: the interactive setup lets you ask questions or request guidance from your instructor at any time

A like-minded community: the cohort-based format allows you to connect and share with other mothers

Flexible scheduling: all live sessions are recorded and emailed out to participants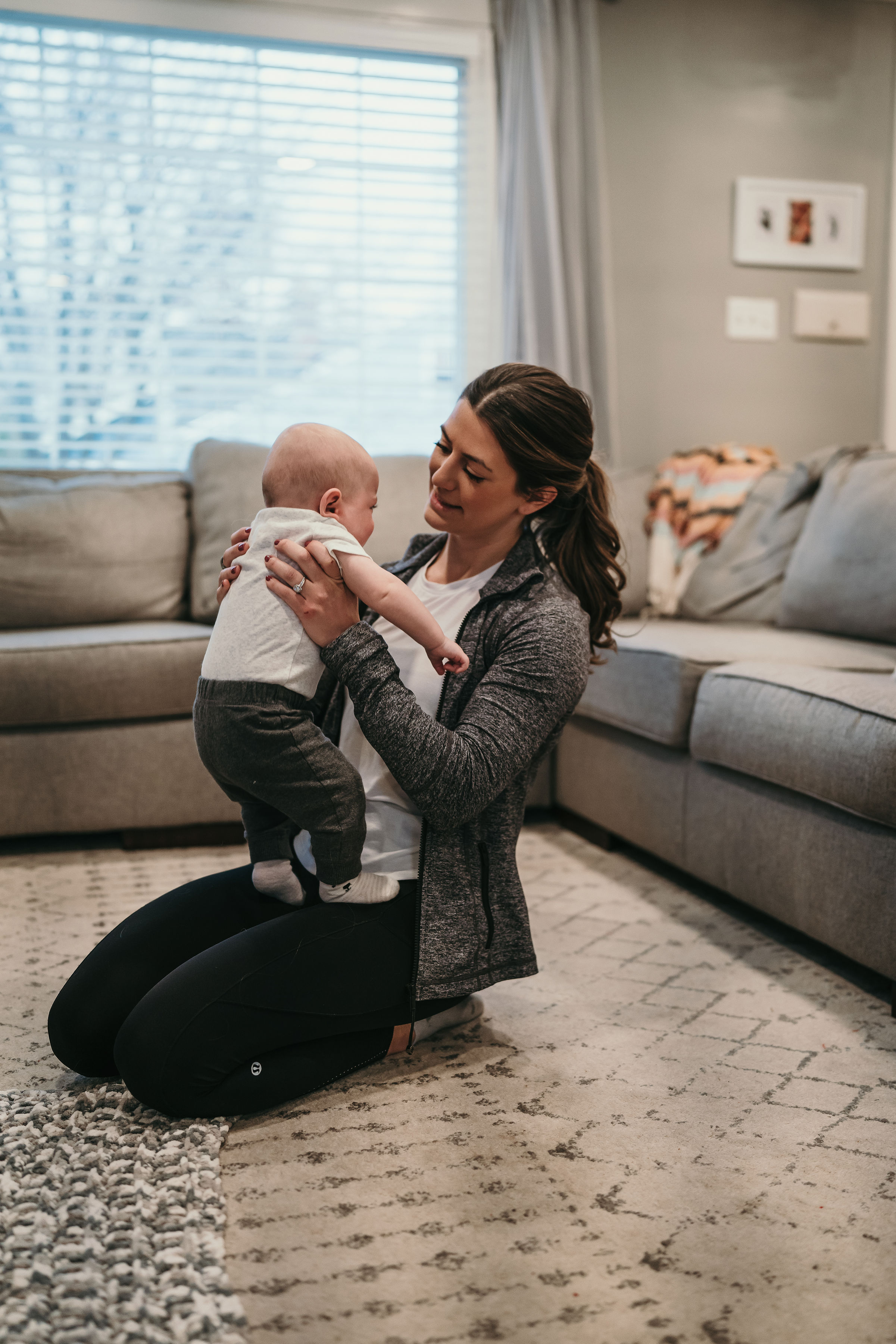 The next cohort for this program will run in early 2023, with limited spots available. Please use the button below to register your interest + join the waitlist!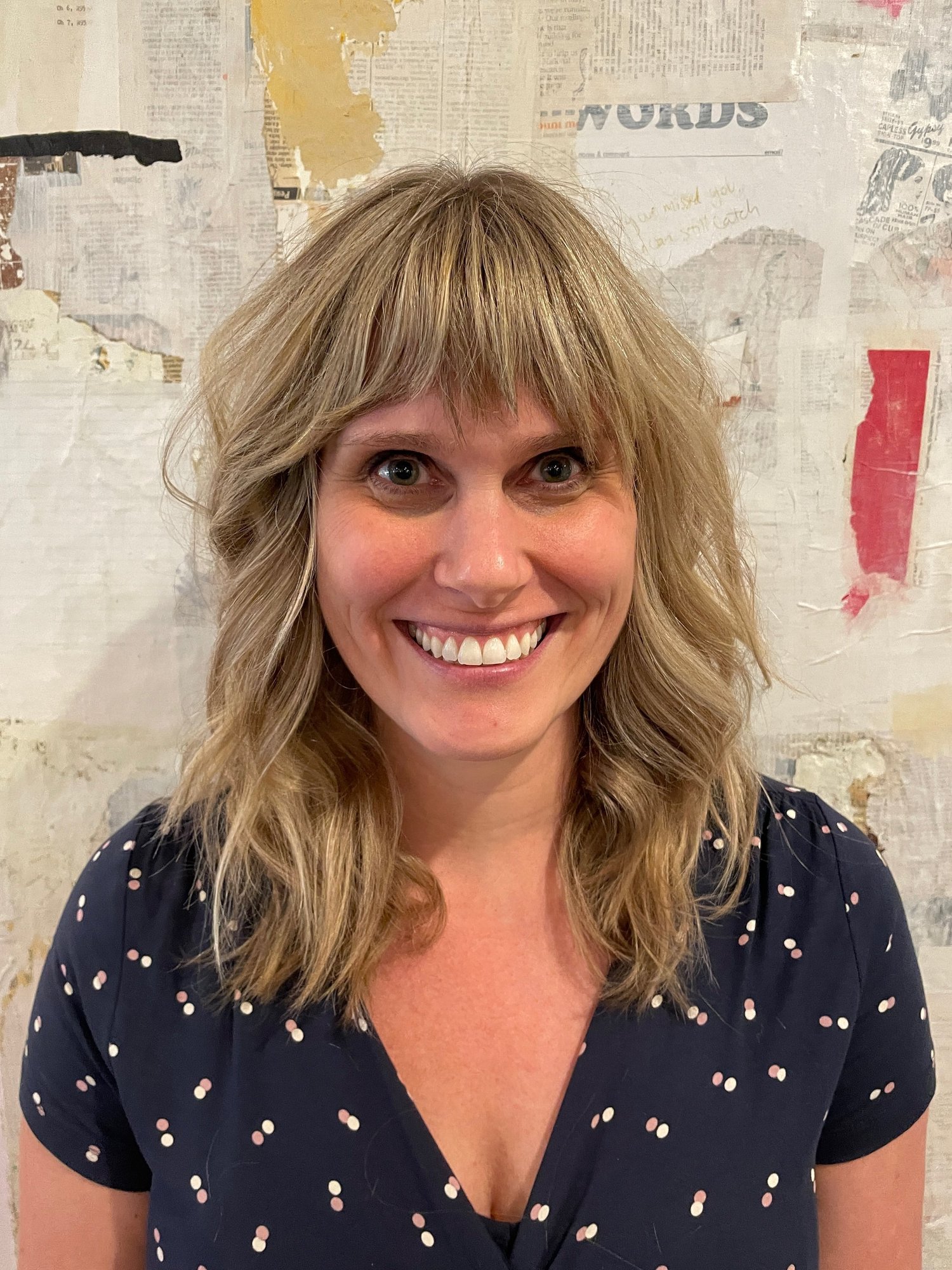 About the program creator.

Ellese Nickles is a Doctor of Physical Therapy specializing in orthopedics and pelvic health, a Pregnancy and Postpartum Corrective Exercise Specialist, as well as a ERYT 200 yoga instructor with almost 15 years of teaching experience. 

Ellese earned her Doctor of Physical Therapy from the University of North Carolina Chapel Hill in 2016, and has practiced in outpatient orthopedics, pelvic health physical therapy and early intervention with children 0-3 years old. She is passionate about health and wellness, and founded Bloom Wellness & Yoga as a way to support people in meeting their specific goals through a variety of paths.

Since the birth of her first child, Ellese has become even more aware of the gaps in our healthcare system when it comes to caring for pregnant people and new mothers. She is committed to offering birthing people the right support to reach optimal health and wellbeing as they navigate each transformational stage of the pregnancy, birth and postpartum experience. In addition to her career in physical therapy, Ellese has extensive experience in personal training, group fitness instruction and teaching yoga, and combines these skills to offer various modalities to support each client in accordance with their individual needs. 

When not working she enjoys gardening, traveling, and spending time with her partner, Blake, son, Elliott, and sweet pup Violet. 

See what others have loved about this program!
"Working with Ellese has been a lifesaver. She really cares about clients and has been available to answer all my questions throughout postpartum recovery. I didn't feel like I got any information after my baby was born and this has given me so much more confidence in getting back to exercising." - ED

"Ellese is such a positive support through early postpartum, which has been one of the most difficult times. I have been able to incorporate these exercises into my routine and feel so much better after completing them." - MD

"This program is very well thought-out and provides great support. I feel like Ellese says all the right things and I always come out feeling so peaceful. The mindfulness of the class is intertwined so perfectly. I feel supported and like I can ask Ellese anything because she genuinely cares. I'd recommend this program to anyone!" - DF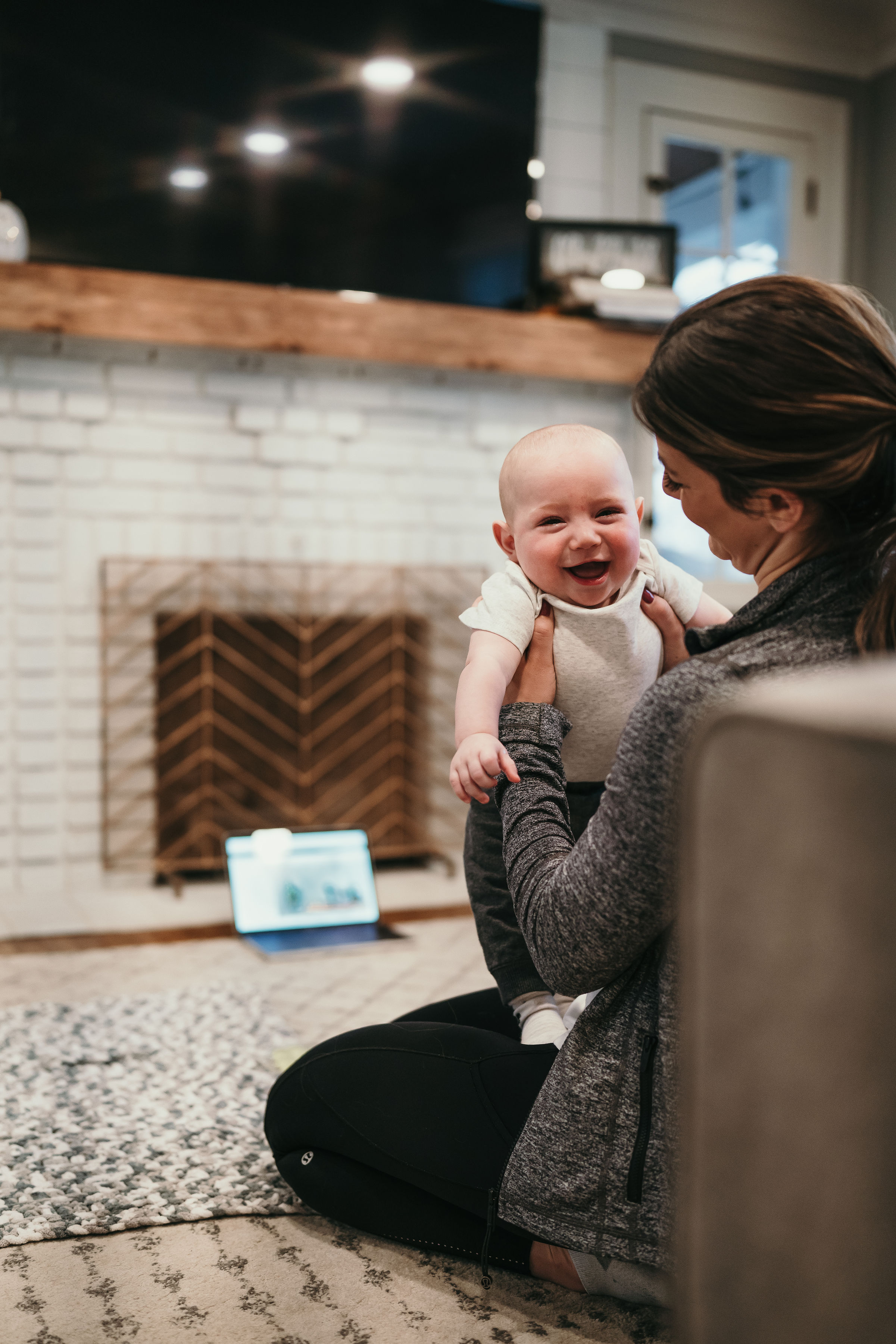 The next cohort for this program will run in early 2023, with limited spots available. Please use the button below to register your interest + join the waitlist!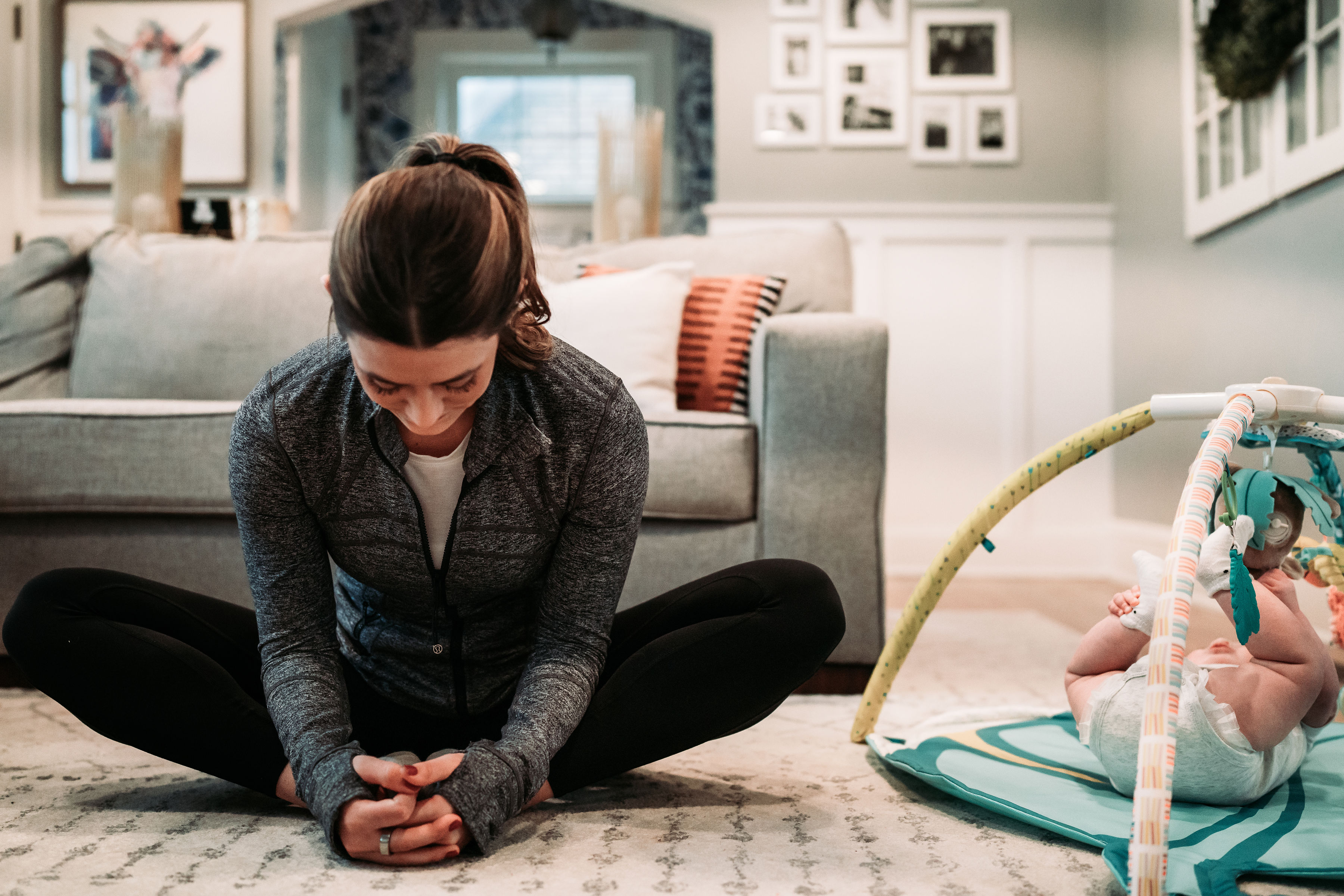 How do I know if this program is the right fit for me? This is for you if:

You've given birth vaginally (this program is safe to begin immediately)

You've had a cesarean birth at least 8 weeks ago

You are farther out from your birth but would still like guidance on rehabilitation to build your core strength, and return to exercise

You are looking for holistic guidance, support, and education during early postpartum period including expert advice from perinatal mood specialist, lactation expert and pelvic health physical therapist  

You want purposeful exercise rather than just being told to take longer and longer walks 

You can spend 5-15 minutes daily to focus on rehabilitation following pregnancy and delivery

Please note:

this is NOT a weight loss or "workout" program!



What to expect: some program logistics.
This program is 6 weeks long. The pilot run is scheduled to begin in early 2023!

This is a hybrid format program: you'll have live Zoom sessions with your instructor and fellow participants every two weeks, as well as programming digitally delivered to your inbox. All Zoom sessions will be recorded and sent out to participants. 

Your exercises will be delivered via TrueCoach, an industry-standard remote coaching platform. TrueCoach provides a seamless way to receive your programming and interact with your instructor. 

Recommended equipment: yoga bolster or pillows, blanket or towel, yoga block (can substitute pillow/ folded blanket)

We look forward to supporting you in your postpartum journey! If you have any questions, please click the button below to fill out our brief contact form, and we'll be in touch within 3 business days.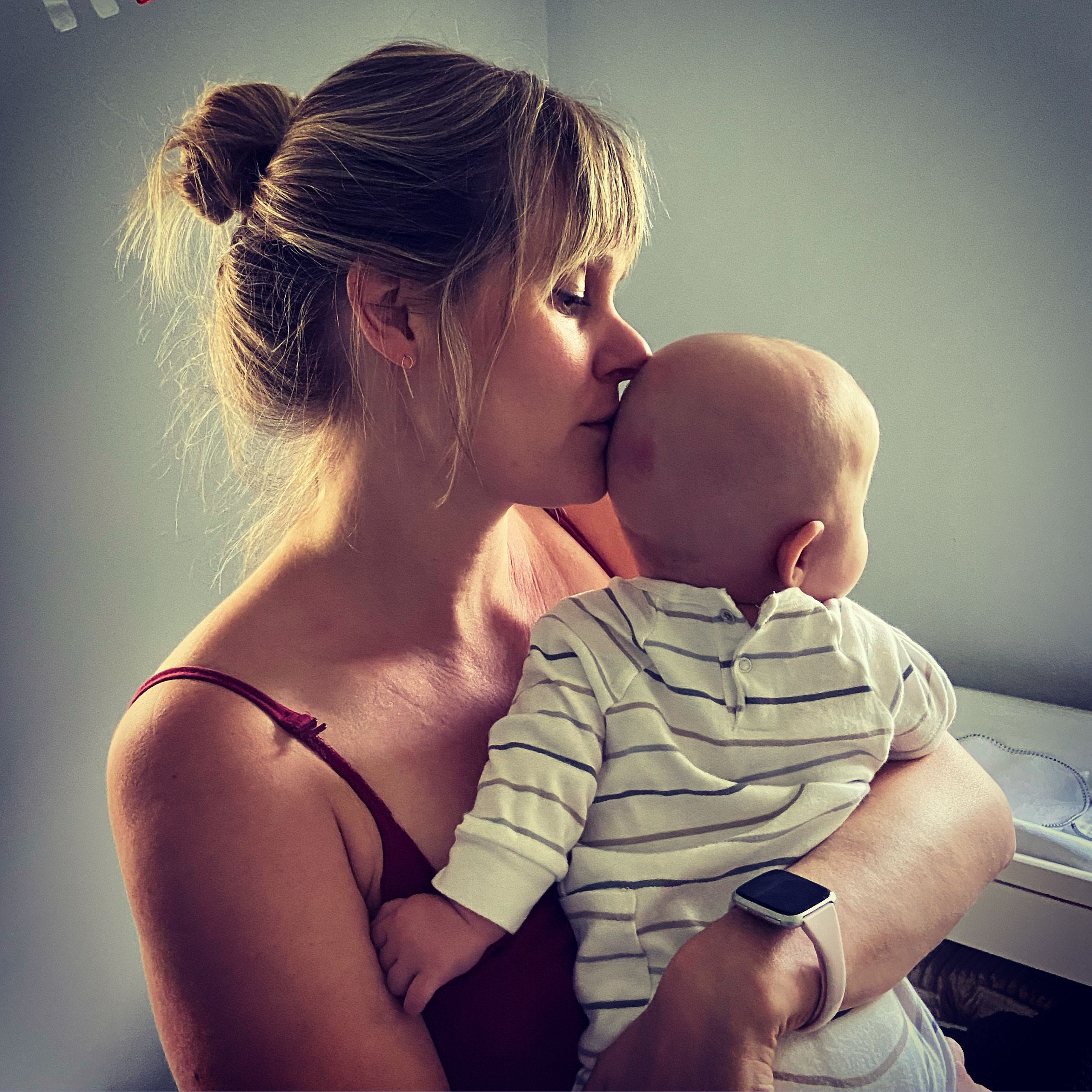 Had a more complex pregnancy or birth, or worried about easing back into movement?

We want to serve your needs as closely as possible, so that you get the most value and best outcome from your program. If any of the below apply to you, you might consider our one-on-one coaching service: 


You had a cesarean, and would like support and guidance of safe recovery movements early postpartum (before 8 weeks), incision care and scar tissue mobility to help improve outcomes, and individualized programming designed with consideration around your birth experience. 

You are looking for a customized program and health education that takes into account your pre-pregnancy, pregnancy and postpartum fitness level, health history, and possible postpartum complications including incontinence, pelvic organ prolapse, pain with sex, or diastasis. 

You would like one on one relationship with a coach who is always available to offer support and answer whatever questions you have along the way. This includes everything from healthy bladder and bowel habits, what is normal vs. not during postpartum recovery, guidance with resuming physical activity and exercise, and personal accountability and encouragement. 

Please email us for more information if one-on-one coaching sounds like a better fit for your unique needs! We'll be in touch within 3 business days. 



The next cohort for this program will run in early 2023, with limited spots available. Please use the button below to register your interest + join the waitlist!

Check your inbox to confirm your subscription