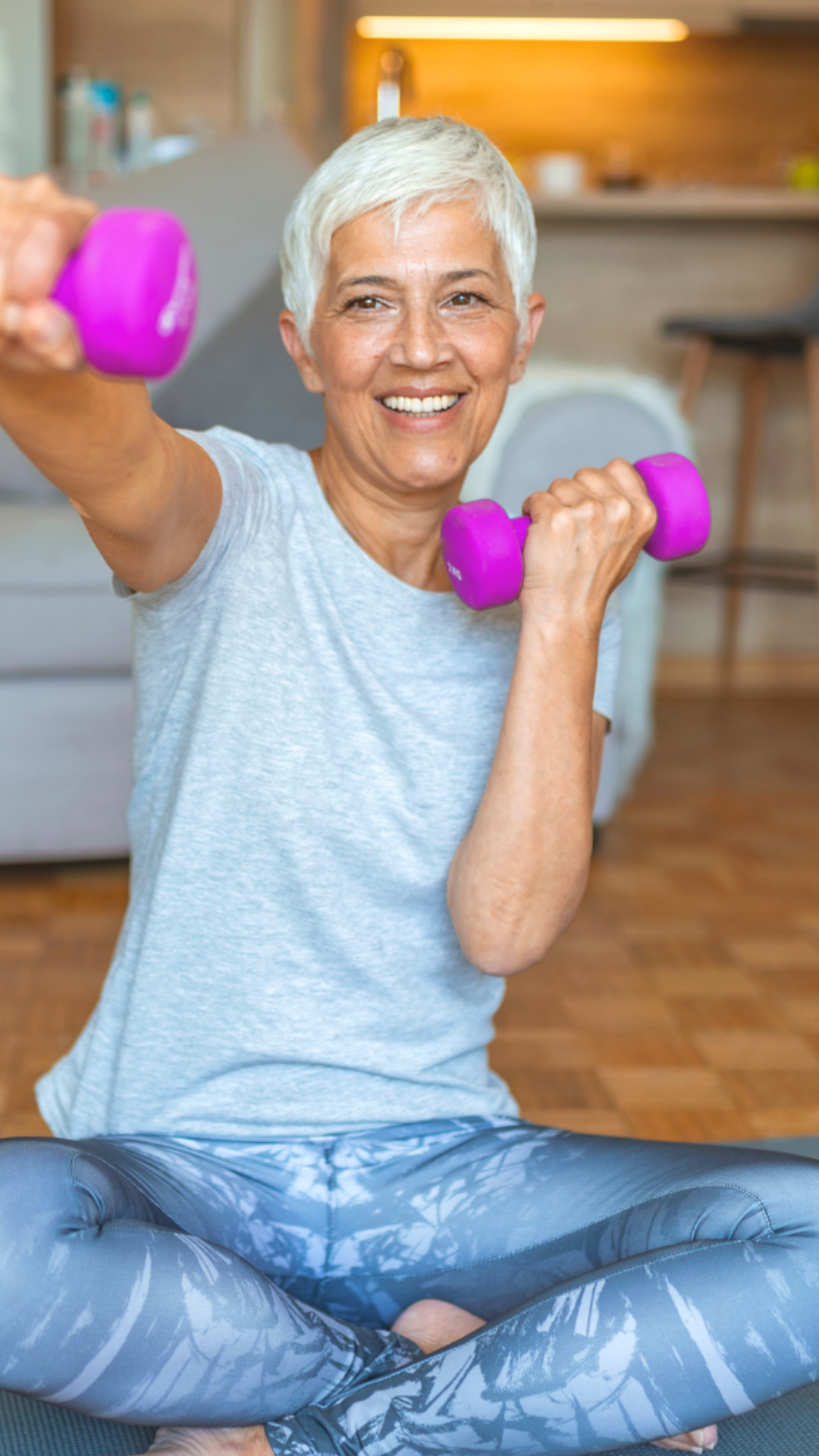 If you've recently been diagnosed with osteoporosis or osteopenia, or are simply taking smart preemptive action of protect your bone health... you've come to the right place, and we're happy to have you here!
Osteoporosis affects 55% of people aged 50 and older in the US. Osteoporosis is more prevalent in menopausal women due to hormonal changes from reduced estrogen and progesterone production. So, if you've recently found yourself in this group, you're not alone!

We understand that a diagnosis like this one comes with its own set of accompanying concerns. You may be worried about being able to stay active, or safeguarding your independence. Sadly, confusion and overwhelm are also common experiences: you might feel that you haven't received adequate guidance about what movements are safe, or what to do to maintain or increase your bone density.

We have some good news! With expert guidance and support, you CAN take charge of your own wellness, stay active, move safely, increase your bone density, and live your life to its fullest.


Welcome! We're excited to support you on your bone-building journey!
Why are strength training and yoga good for osteoporosis?

Understanding some key facts about osteoporosis will help make sense of how strength training and yoga can be helpful.

Over time, bones become porous and fragile due to an imbalance in the activity of cells that absorb bone and cells that form bone. This causes an increased rate of resorption of bone, leading to porous bones. The most common sites include the low back and hips, leading to a higher risk for fractures in these areas.

However, this effect is reversible! Here are some key factors to consider:

Bones respond to loading. Our bones specifically strengthen in response to being compressed- exactly what happens when we challenge them with external loads like dumbbells or kettlebells!

Posture is crucial, as good posture helps decrease the risk of compression fractures. Yoga and myofascial release can both be excellent tools for improving posture and relieving tension. Yoga can also strengthen the muscles that help to maintain better posture in a targeted manner for long term improvements in posture.

Balance is key! Strength training and yoga both improve overall musculoskeletal function and proprioception (our awareness of how the body is positioned in space), helping to reduce the risk of falls.

Improving bone density requires a multi-pronged approach- exactly why this program was designed to give you the most well-rounded and holistic approach possible.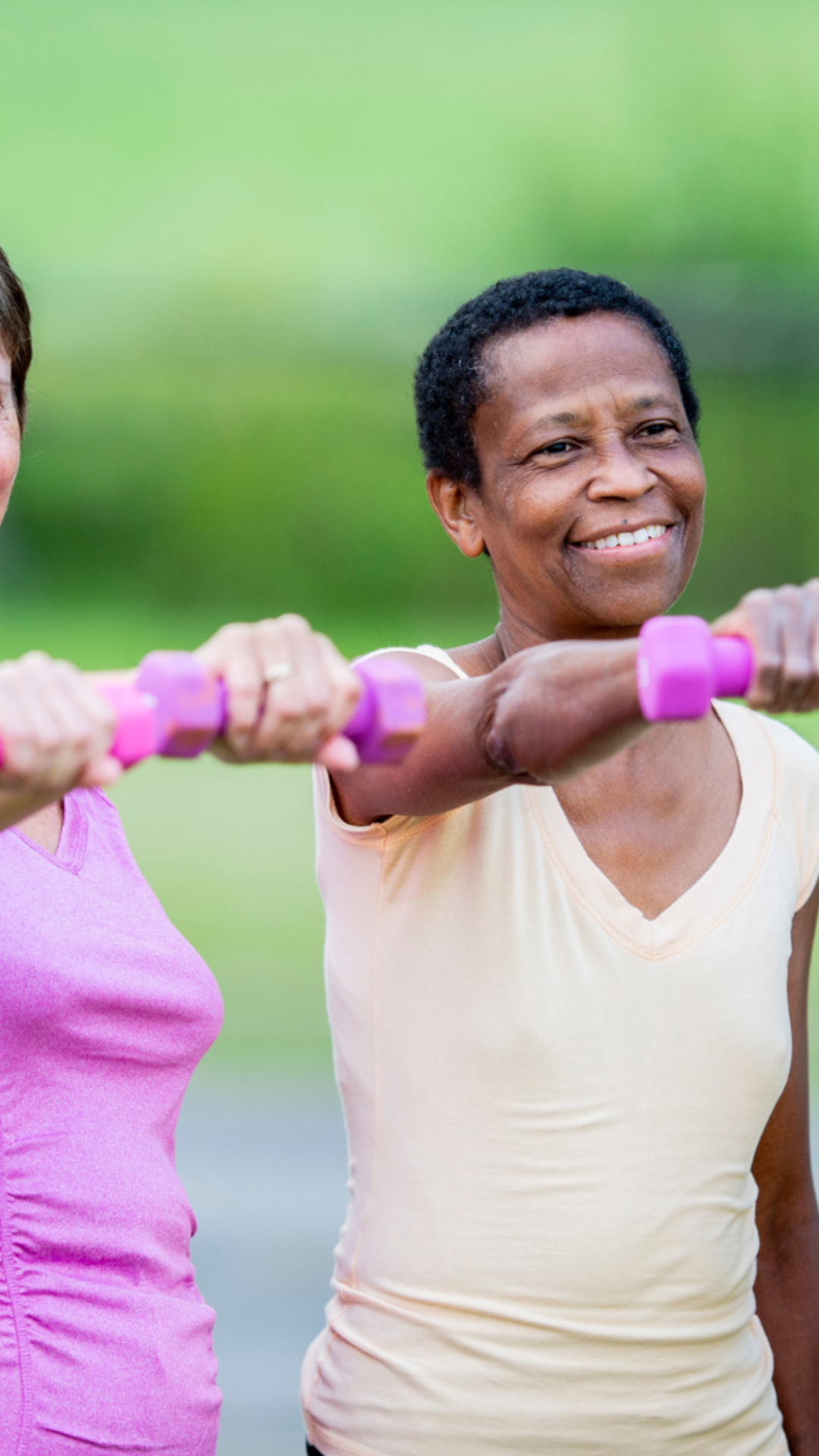 The next cohort for this program starts on February 7th, 2024, with limited spots available. Please use the button below to register your interest + join the waitlist!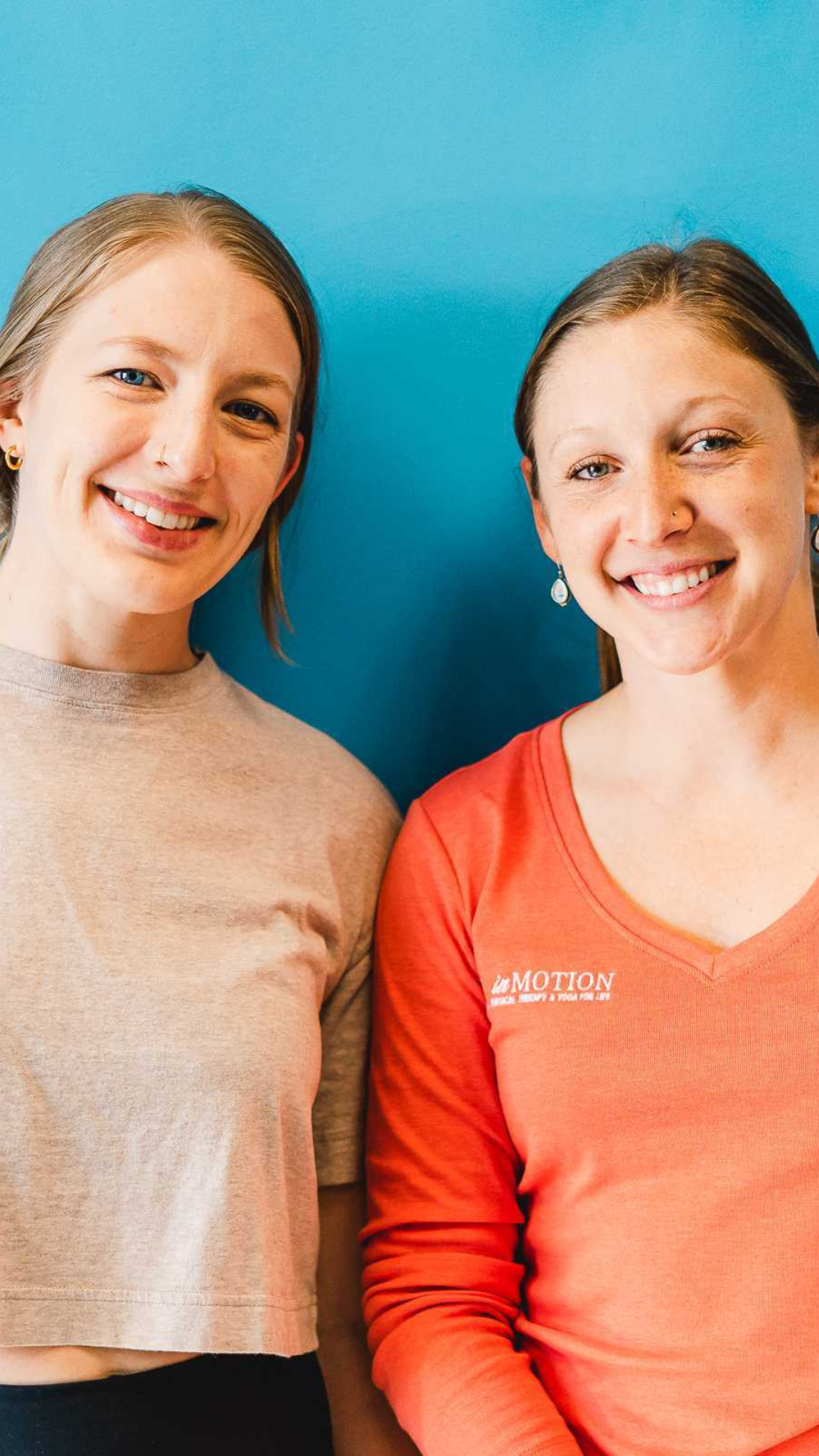 Meet your instructors, Sarah and Michaela.

Sarah Avery is a Doctor of Physical Therapy, Professional Yoga Therapist, and a 200-hour Yoga Alliance Certified Teacher. She received her Doctorate in Physical Therapy from Clarkson University in 2016.
She is also the owner of Moon Cycle Seed Company, a seed cycling company for women's health and hormonal support. 
Sarah completed a 200 hour training to become a Registered Yoga Teacher (RYT) in 2019 and went on to take over 2,000 hours of training at the Professional Yoga Therapy Institute in North Carolina where she received her certification as a Professional Yoga Therapist (PYT) practicing Medical Therapeutic Yoga in May, 2020. Currently, there are less than 100 certified PYT practitioners across the United States and Canada. 
She created the first in-person osteoporosis program of its kind in 2019, and has successfully helped over 100 patients maintain or improve bone density at her clinic.
Michaela Smith is a Yoga Medicine Therapeutic Specialist, a Yoga Alliance registered teacher at the 500hr level, and a NASM-certified personal trainer. She has Bachelors of Science and Nutrition Didactic Program in Dietetics from Bastyr University.

Michaela teaches movement and nutrition full-time both in person and virtually. Using a combination of yoga, strength training principles, meditation, self massage and functional movement, she's passionate about offering a safe and sustainable practice, built around her clients' individual needs. Her multimodal background allows her to blend science, self-awareness and intuition, and she's dedicated to help her clients nourish, heal and live their best and most genuine life. Her collaboration with Sarah on this program has helped dozens of clients maintain or increase bone density.

See what others have loved about this program!

"I can't even begin to tell you how much your whole program has meant to me. My sessions are the best day of the week! Each session, I come home feeling so much stronger and so relaxed. I love all your meditations. My flexibility and strength have improved so much and I'm able to do things that I never thought I could possibly do!" 

"Thank you so much for listening to me when I came to you about my Osteoporosis and for caring so much about Women's Health. My improved DEXA Scan would not have been possible without your program." 

"This is a great class! Forty years of competitive swim training did not protect my bones, and in 2012 I was diagnosed with osteoporosis. I underwent 2 years of treatment with Forteo injections but 2 years later my bone density had decreased to osteopenia. I then had a couple of infusions of Reclast but still had osteopenia according to my DEXA scan. I started Sarah and Michaela's program in September and just got another DEXA scan this month. Although I still have osteopenia, my spinal bone density has increased 8.5%! My posture and strength have improved. I can now shovel snow without my back telling me to stop after a few minutes. The support and encouragement of Sarah, Michaela and the other women in the class have helped each of us extend our weightlifting goals. Thank you all!" 

"Osteopenia generated my initial interest in In Motion's Osteoporosis Program. I was a bit nervous that I wouldn't be able to do the exercises because of hip and knee injuries. Sarah and Michaela are so encouraging and able to modify exercises that I was soon very comfortable in class and excited to make progress. I am happy with my improvements so far. I am stronger, my balance is getting better, as is my flexibility. I am scheduled for a hip replacement surgery and am confident that I will be able to recover more quickly as a result of class work. Both Sarah and Michaela are so knowledgeable in their field that I feel very protected from injury in class and in the instruction videos we receive. The combination of the weight training and yoga elements in our classes really suits me. I always feel better after class and I am grateful for it!"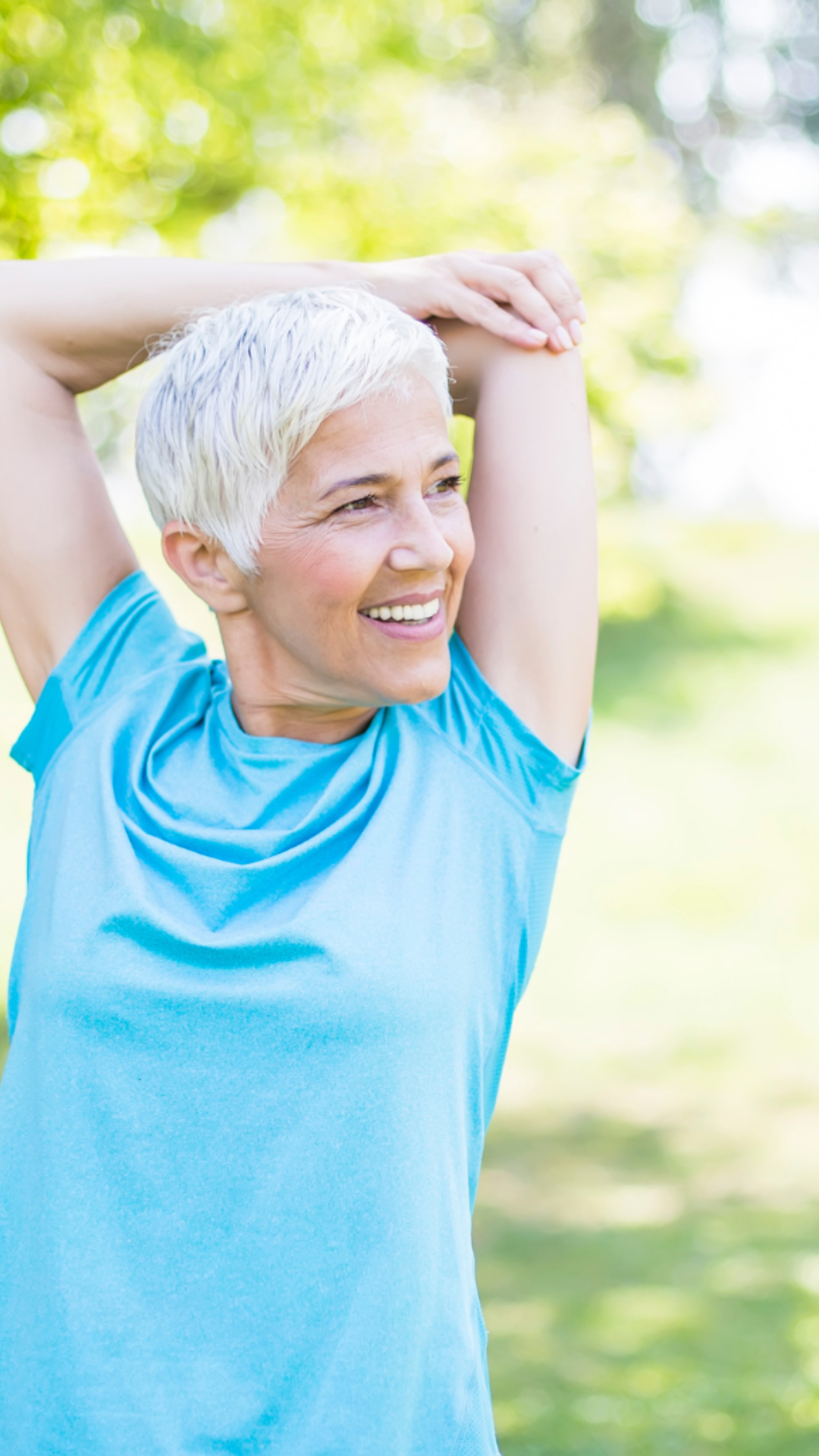 The next cohort for this program starts on February 7th, 2024, with limited spots available. Please use the button below to register your interest + join the waitlist!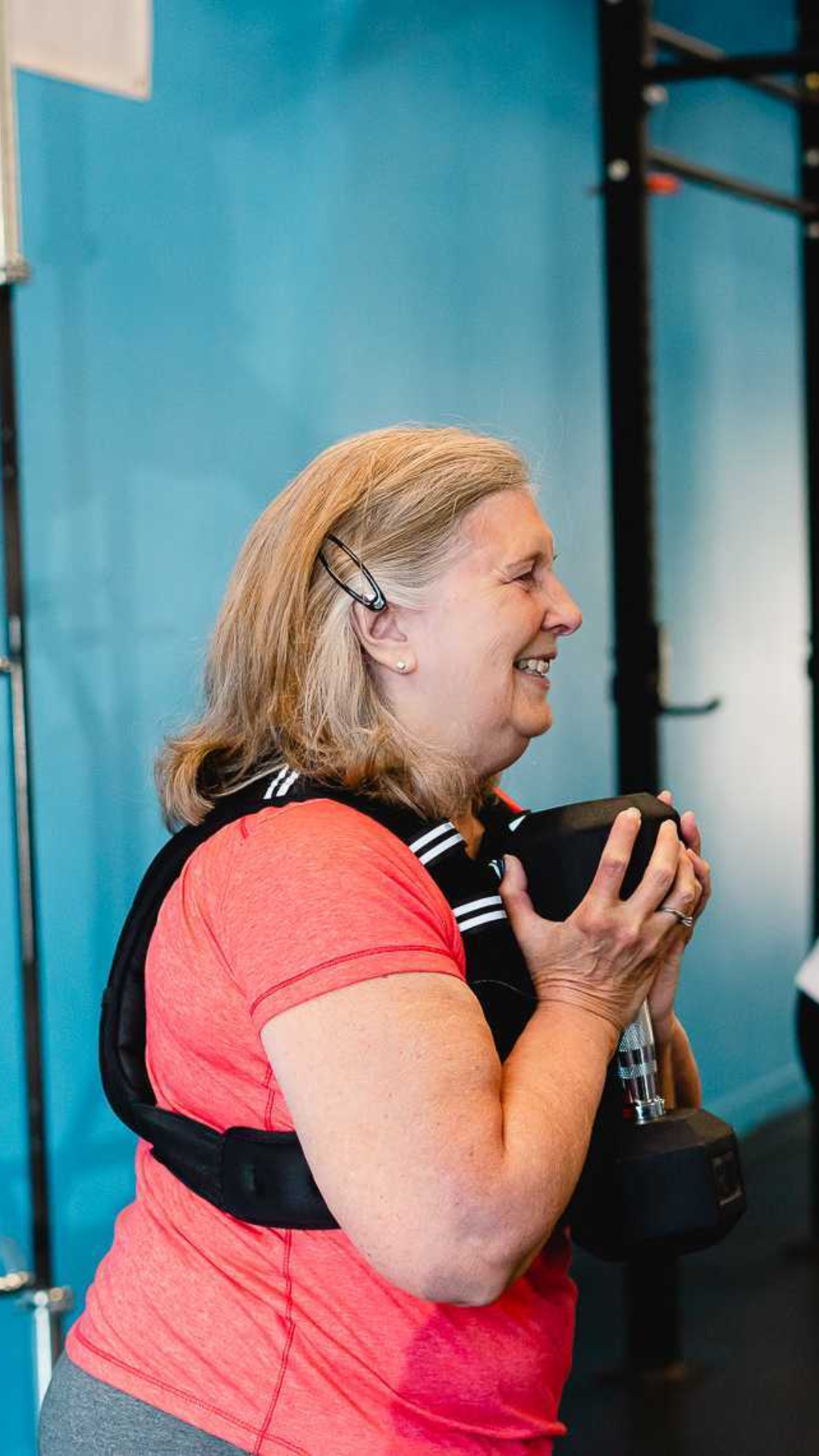 How do I know if this program is the right fit for me?

We know an osteoporosis or osteopenia diagnosis can be scary, and starting a new routine to take charge of your bone health can feel daunting! We're here to help. Here are some things to consider:
this program is suitable whether or not you've had a diagnosis and/or DEXA scan. In fact, this program works wonderfully as a preemptive a measure to prevent bone density loss
there's ZERO strength training experience required! In fact, this program is entirely suitable for novices: we start with the basics and build from there. Even if you've never imagined yourself setting foot in a gym or lifting weights, we're here to guide you through the whole process.
you'll be part of a cohort going through the program together, so you'll receive the support and encouragement of a like-minded community
our interactive program format means your Kaari Coach (that's Michaela!) is there for you, anytime you need it. You can leave feedback on your progress and ask questions about your workouts. You can even upload photos or videos if you want guidance on your form. Bi-weekly zoom sessions and office hours offer opportunities to connect directly with your coaches and group, too.
Research shows that improving bone density requires time, dedication and consistency. This program is a good fit for you if you are committed to improving your bone health and willing to invest the time! This program is not a "quick fix." We know that it can feel like a daunting task, but that's why we're committed to your success and provide the support and accountability needed along the way.

What to expect: some program logistics
This program is 13 weeks long,

and will next run starting on February 7th, 2024. Please join the waitlist using the button below, or sign up for our newsletter to receive updates!

Each week of programming includes

4 strength training sessions, one day of active yoga, and one recovery day,

all research-backed and designed specifically for the needs of those with osteoporosis

This is a hybrid format program:

you'll have regular live Zoom sessions and office hours with your instructor and fellow participants, as well as programming digitally delivered to your inbox. All Zoom sessions will be recorded and sent out to participants. 

Your exercises will be delivered via TrueCoach, an industry-standard remote coaching platform.

TrueCoach provides a seamless way to receive your programming and interact with your instructor. 

This program is fully interactive!

You have access to your coach anytime you need guidance,

and they are also monitoring your progress as you make your way through the program.





We look forward to supporting you in your bone-building journey! If you have any questions or concerns, please click the button below to fill out our brief contact form, and we'll be in touch within 3 business days.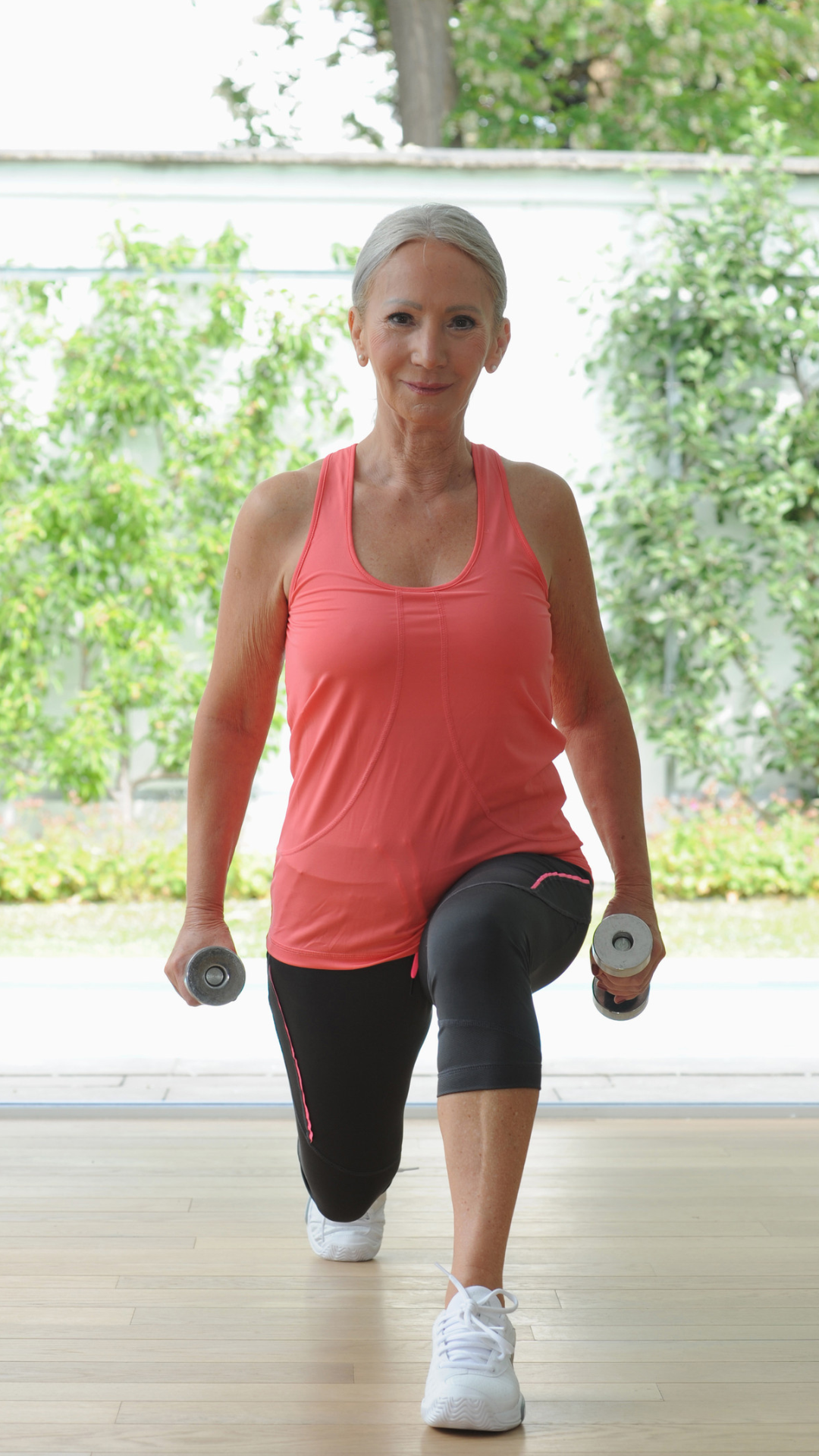 What about cost?
We know a program such as this one is a big investment! Our osteoporosis program offers incredible value thanks to the collection of resources included in it. 

Let's take a look at what it would cost to purchase similar services from experts. Apart of the time spent seeking out professionals you can trust, with relevant expertise and experience, you would be paying for: 

12 sessions with personal trainer @ $75/ session: $900

Additional program design by an osteoporosis-informed coach: $600

Gym membership to complete workouts: $60

12 yoga sessions with an osteoporosis-informed instructor @ $75/ session: $900
⇒ GRAND TOTAL: $2460, or $205/ week
Our cost? Just $78.75/ week.

Our program is delivered directly to your inbox so you can complete it in the comfort of your home, whenever it best suits you. No driving around, getting stuck in traffic jams, looking for parking…

In addition to all of the above, our program offers further additional benefits, including the support of your community, and guidance from experienced subject matter experts with a proven track record in this field.
Your health is precious, and our goal is to help you preserve it so you can continue enjoying the active lifestyle you deserve.

Curious about what the programming looks like? Catch a sneak preview here.
Available in days

days after you enroll

Weeks 1 & 2
Check your inbox to confirm your subscription