Welcome to Kaari! We're all about helping you feel better, heal and prevent injury, and reach your movement goals.
We're also all about clarity, transparency, and empowering YOU to take charge of your wellness. This video will give you an overview of our approach, and the science and experience that informs our programming.
"Kaari" is Finnish for "arc", and it symbolizes our progressive and broad approach to wellness. We believe that:
It's important to look at the whole person, rather than focus exclusively on their injury: we take a holistic and broad approach to your wellbeing
Everyone should feel in control of their fitness: we give you the tools and knowledge to maintain everything your learn with us beyond the end of your program
Feeling good and moving well should be within everyone's reach: we offer the option of customizing your program to fit your schedule and lifestyle
Being pain-free shouldn't cost an arm and a leg: even our Bespoke programs cost less than a weekly massage
Every body is different: we take a personalized approach to your individual needs
Science! Our programs are effective because they utilize a solid understanding of anatomy, physiology, and biomechanics, and are based on well-established principles of exercise science
Trustworthiness: our highly-trained coaches have broad movement backgrounds and extensive teaching experience. They include Certified Personal Trainers, ERYT 500 yoga teachers, and endurance coaches. All have vast experience working with athletes and other active individuals, high-level qualifications in their fields of specialty, and deep knowledge of anatomy, physiology, biomechanics
Program features
Depending on what works best for you, we offer Targeted programs, as well as Bespoke programming. Targeted programs are self-paced, so you can make your way through the material at a pace that feels right for you. Bespoke programs, on the other hand, are 100% customized to fit around your unique needs and schedule.
Targeted
Efficiency: daily exercises, totaling approximately 10-20mins so you can get on with your day
Intelligent & responsible program design: 12 weeks of science-based programming covering relevant movement skills, targeted strengthening and guided recovery
Accessibility: minimal equipment requirements, and the freedom to make the program fit your schedule
Pick what works for you: we have programs for hip mobility & stability, rotator cuff health, and low back pain, and are constantly adding new content
Affordability: our programs start at about $1.50/ day
Optional upgrades: if you do better with some accountability, choose our Concierge Service at checkout and we'll deliver your exercises daily to your inbox
Bespoke
Ongoing support: as much interaction with your Coach as needed
Fluid program design: bi-weekly check-ins to set goals and discuss your progress
Daily accountability: your exercises are delivered to your inbox
Flexibility: your program evolves with your needs and schedule
Accessibility: minimal equipment requirements
Seamless integration: we design your program to complement your existing workout routine
Affordability: our Bespoke programs cost less than a weekly massage
Schedule a free consultation to discuss your needs and see if we're a good fit for you!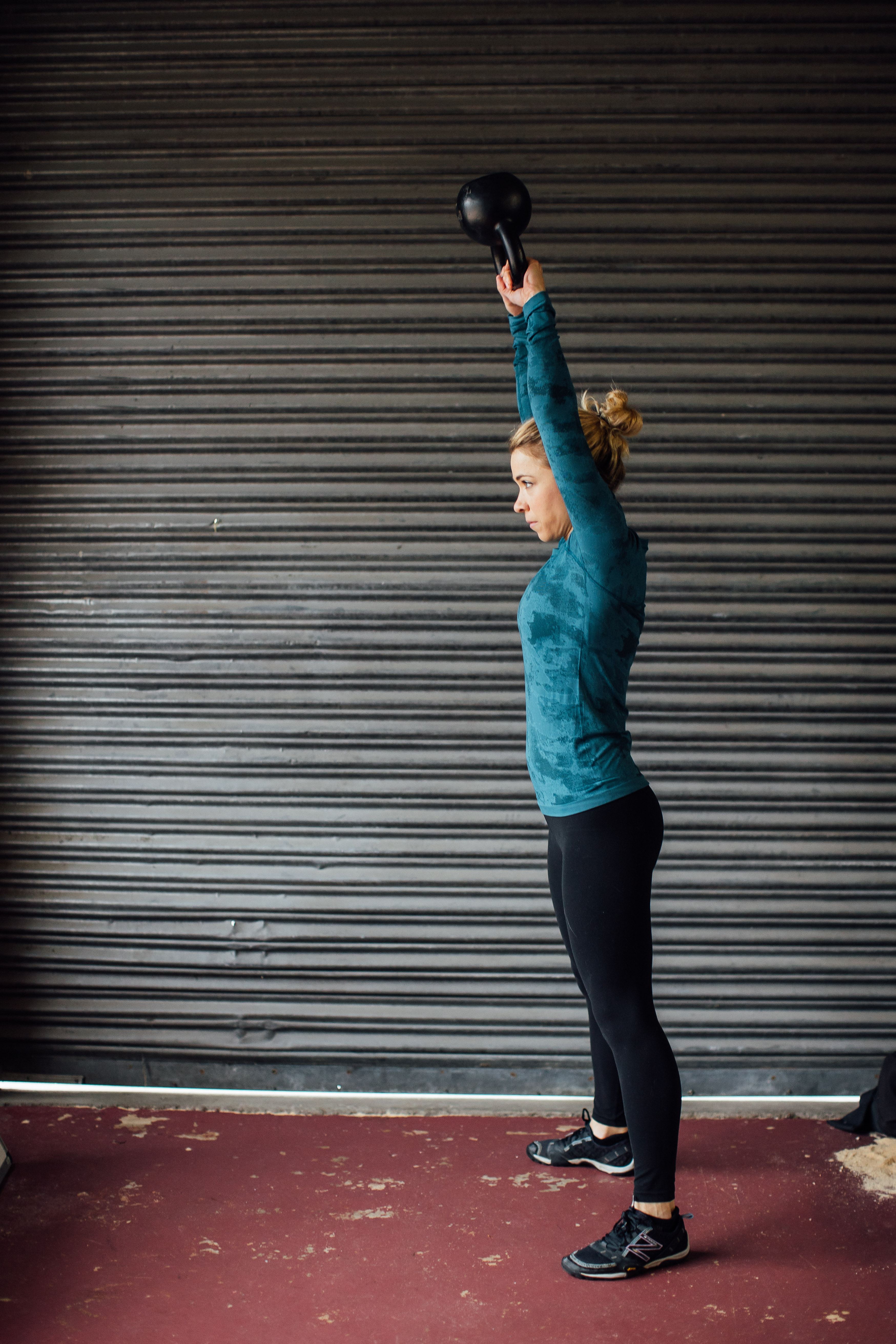 Our clients include CrossFit and Spartan athletes, runners and hikers, weekend golfers, casual swimmers, elite Olympic weightlifting athletes, and folks who need some help with the aches and pains of everyday life.
Take a look at our selection of standardized programs (scroll down!), or schedule a consultation to discuss having a customized Bespoke program designed for you.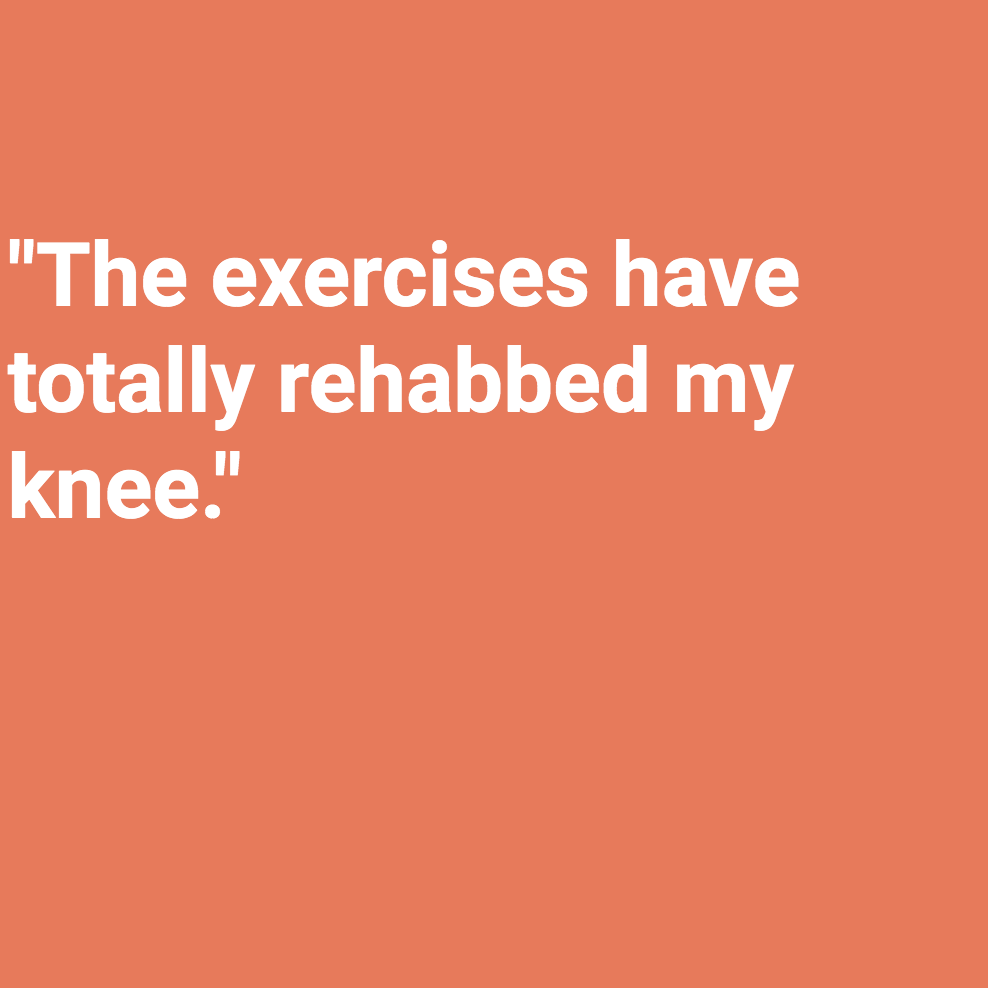 "I can't tell you what a huge difference the coaching has made. After 10 years of chronic knee pain, I had resigned myself to a sedentary life. The exercises have totally rehabbed my knee and I've been able to go back to exercising five times a week since following the program for a few short months.
My coach was able to identify the structural weaknesses in quite short order, and assigned a doable series of exercises. The improvement was almost immediate, and several months later I am still enjoying strength, mobility and CONFIDENCE in my knees that I really had lost even the expectation of ever having again. The program was a perfect blend of mindfulness, release, strength and flexibility. I just can't say enough good things about my results!" - AD, walker and tennis player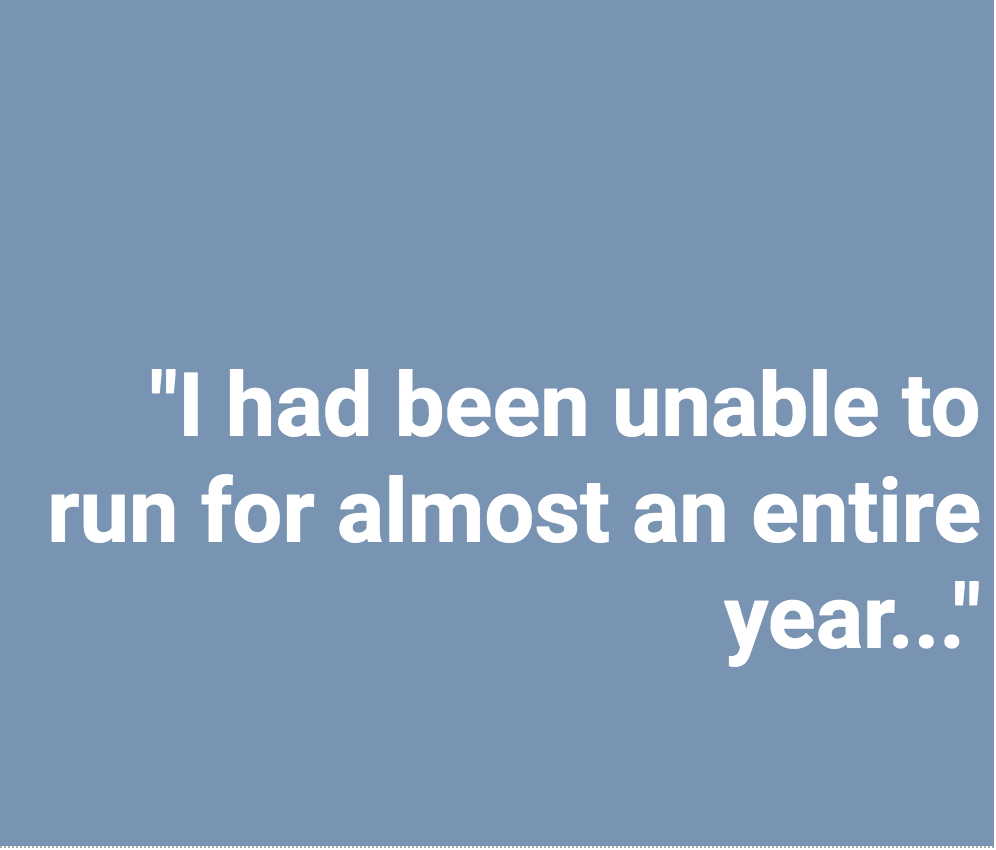 "When I started my program, I had been suffering from high hamstring tendinopathy for over a year; I had tried conventional physical therapy, acupuncture, and dry needling, each with only limited success. After being a runner for over 40 years, I had been unable to run for almost an entire year, and found myself not only in fairly constant nagging discomfort, but very limited in what physical activities I could do without pain.
My coach devised a program of exercises and myofascial release that could be done at home with simple equipment and in a short time frame each day. Within a few months, I had resumed running (which I wasn't sure would EVER happen!) and I walk 18 holes of golf three or four times a week pain-free. This is a physical quality of life I wasn't sure I'd ever enjoy again, and I appreciate every minute of it!" - AC, golfer and runner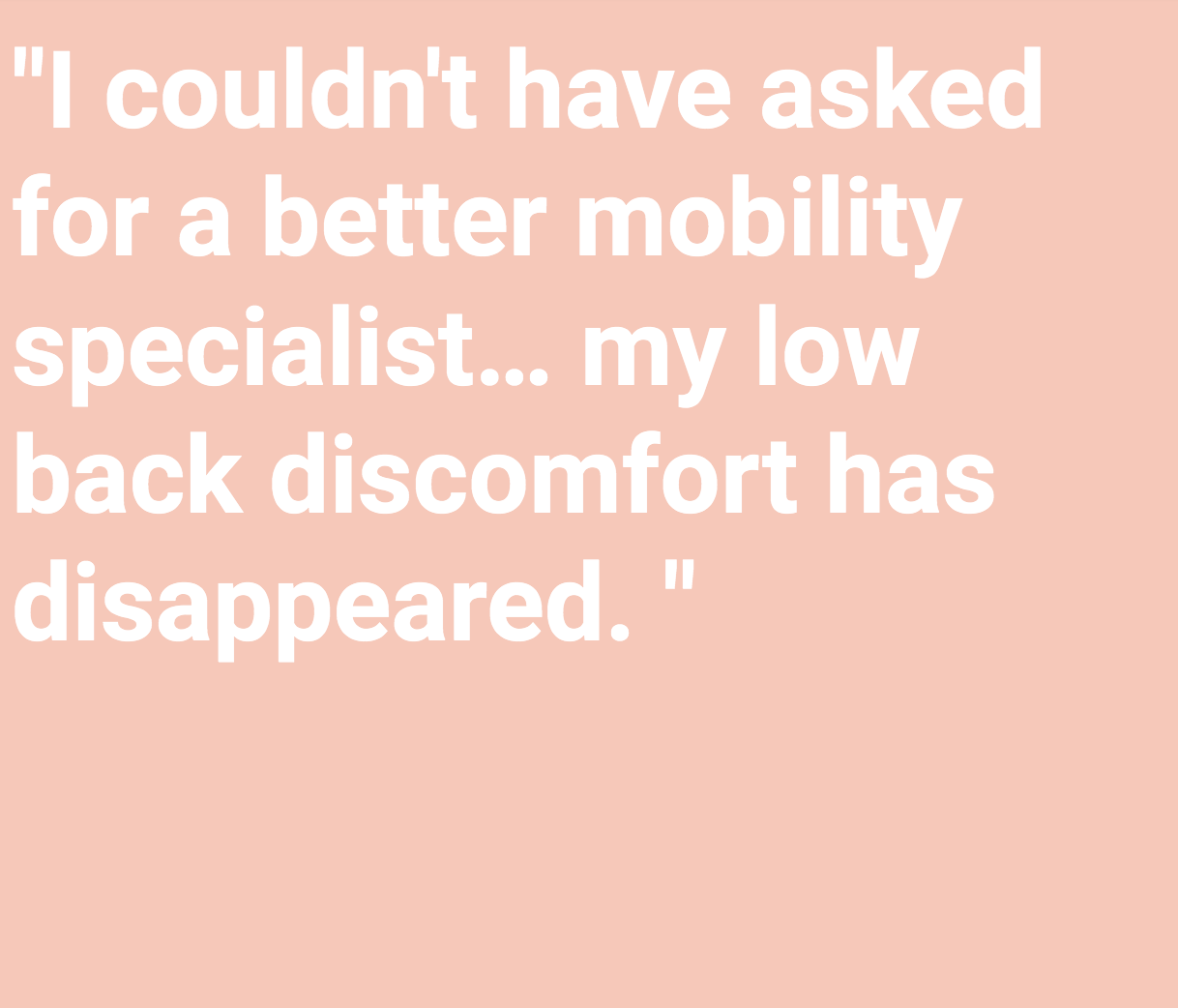 "It had been clear to me for quite a while that I was having issues with my mobility. I couldn't squat properly, and the range of movement in my ankle and hip was crying out for help.
I started working with Jenni in December 2020. I couldn't have asked for a better mobility specialist. She created a program to improve the mobility in my hips, spine, and ankles, to release the tightness in my quads, and to work on the coordination between my pelvis and lower back for better squat mechanics.
Jenni is a delight to work with. Thanks to her patience, expertise, and constant encouragement, along with a well-planned series of exercises targeting the key problem areas, I was able to move better and quickly improved my overall flexibility and mobility. My lower back discomfort disappeared because I was able to properly do the CrossFit routines. I can happily report that I'm able to squat, I can feel my hamstrings, and I even discovered how to better move my hips.
I would work with Jenni again in a heartbeat." - JM, CrossFit athlete and runner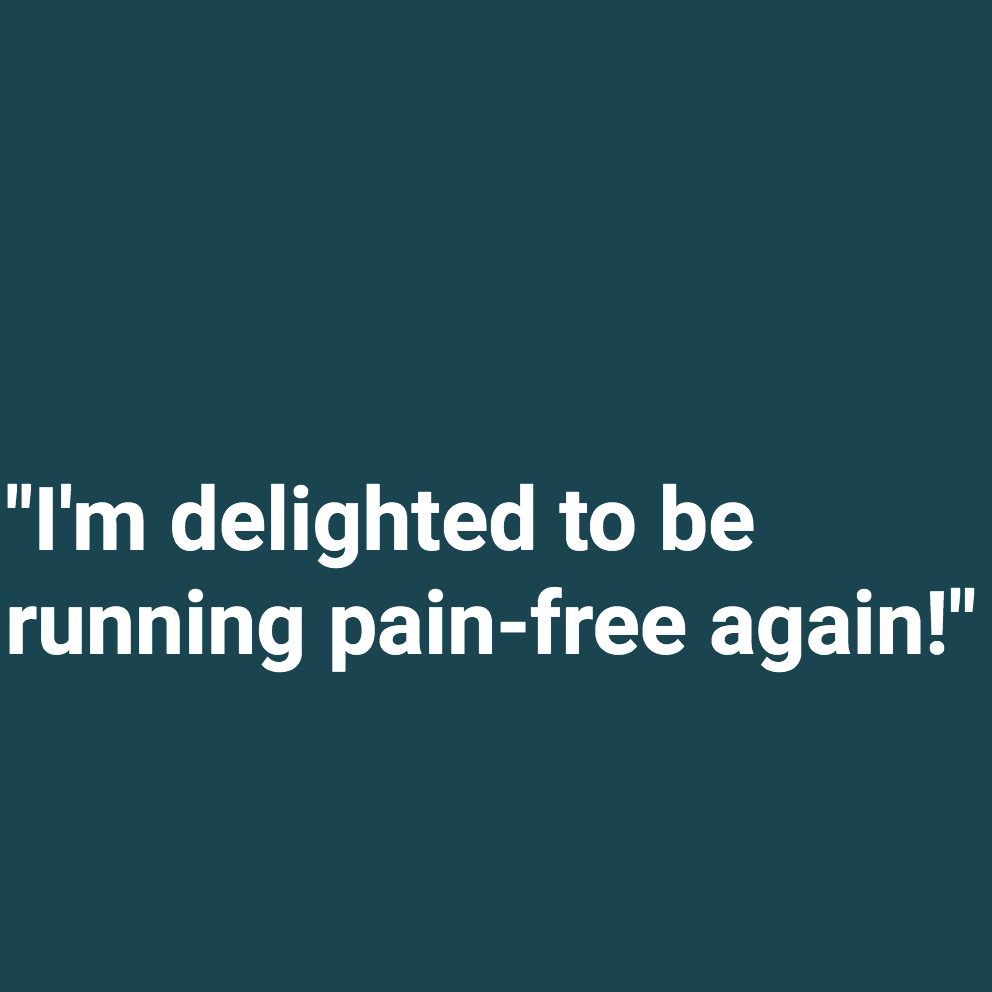 "After years of running, I started having pain right below my glute in my upper left hamstring. After being diagnosed with hamstring tendonitis, I went through months of PT and dry needling, which relieved my pain for about 48 hours, but then my symptoms returned during my runs.
Eventually, I began having pain in the front of my leg as well, and decided I needed to try something else. After just a few weeks of following my program, I noticed a significant decrease in my discomfort, and just a few months in I'm delighted to be running pain-free again!" - SG, runner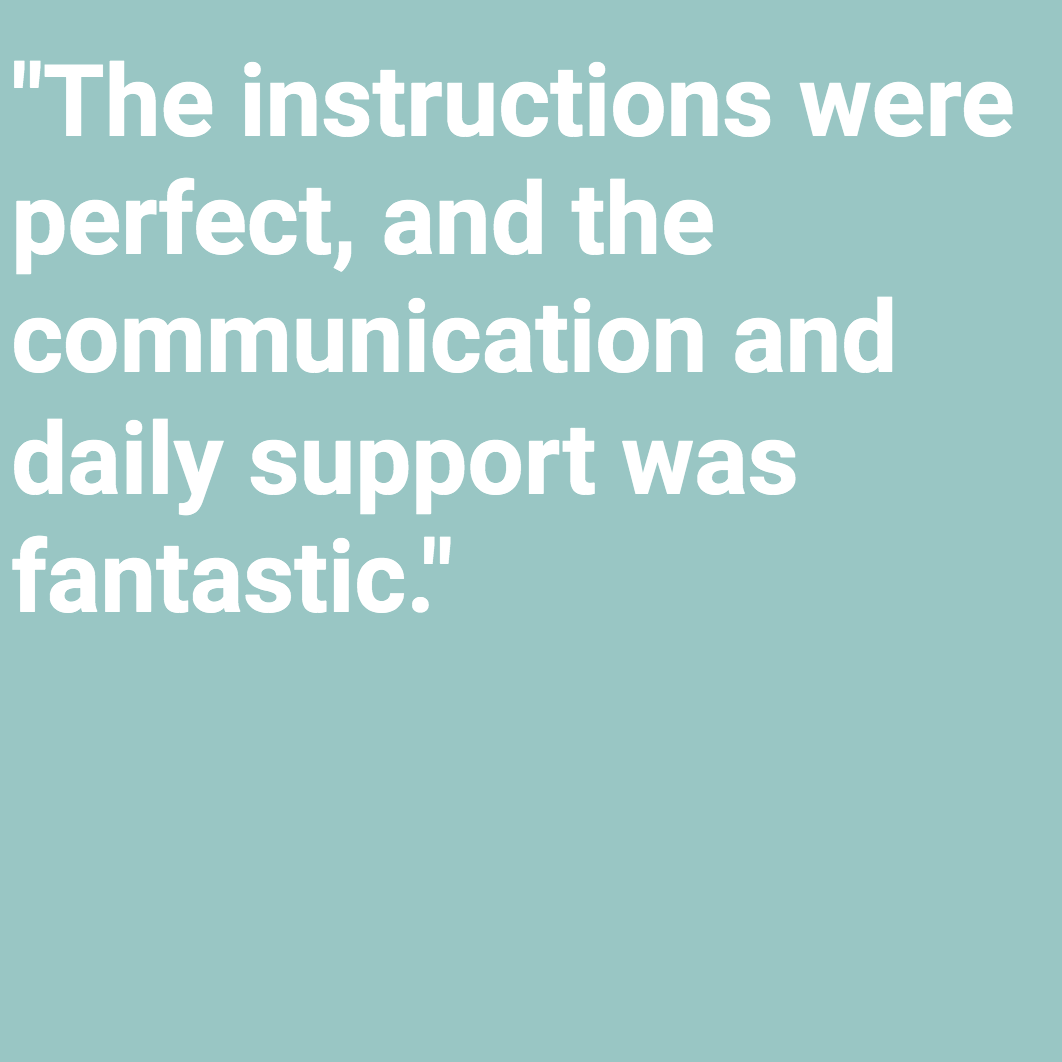 "My coach is an inspiration and her attention to detail, a passion for and in-depth knowledge of her profession make her an expert in the field of yoga medicine! My coach worked with me to improve a persistent muscle strain in my upper thigh. I swim and walk a few miles daily and needed something different to address this issue.
My coach provided a progression of exercises and strength training to the affected area; the program and the exercises are great and I've had huge success with them. The program is interactive and I had the opportunity to give feedback as to what worked and the improvements I felt as the weeks went on- the dialogue was really helpful. The app was incredibly easy to use, the programming is very well laid out, the instructions were perfect, and the communication and daily support was fantastic." - JC, walker and swimmer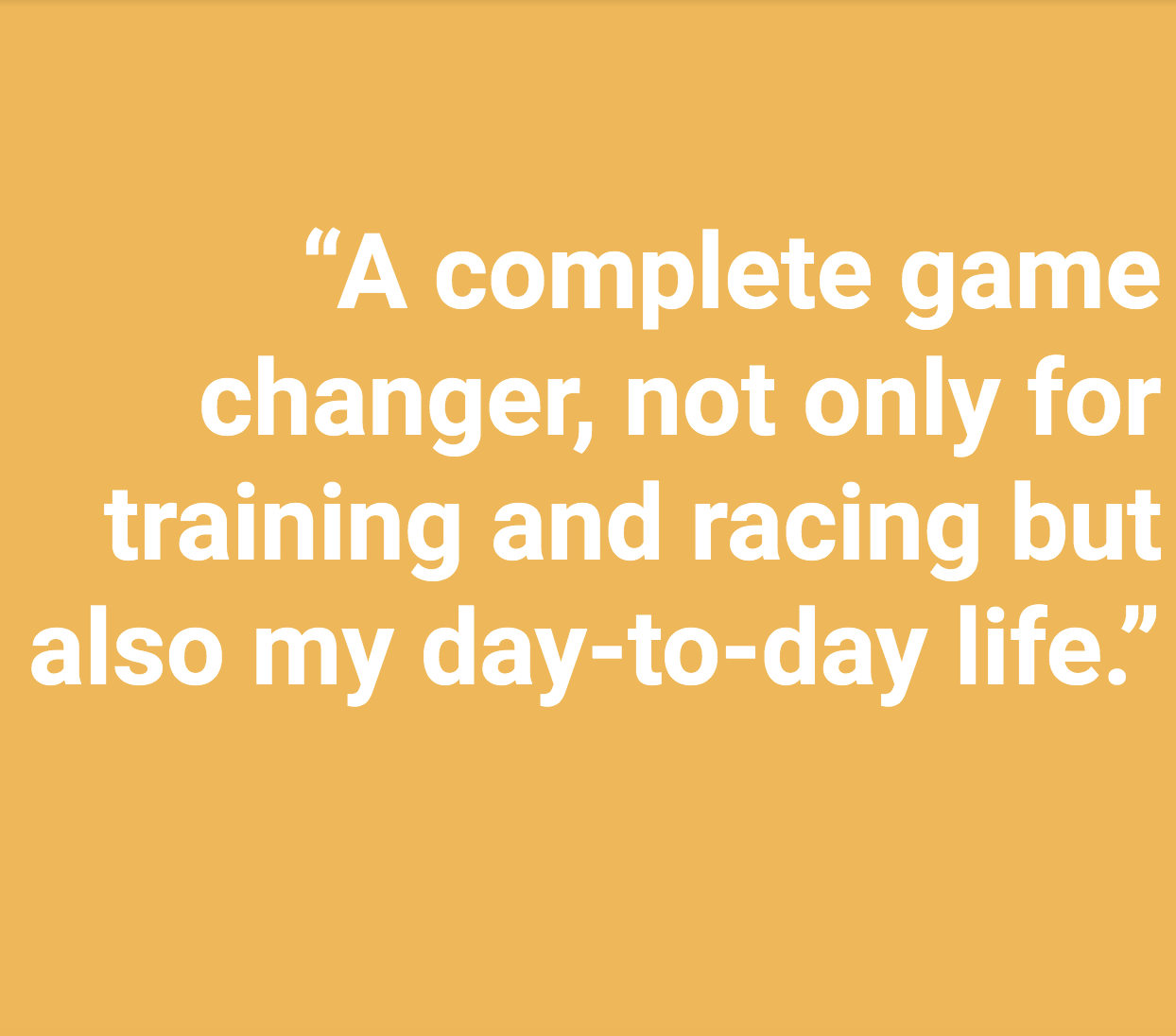 "I've been doing obstacle course racing for a few years and I had always been somewhat limited by low back pain and general flexibility. Trying to lift heavy objects for various carries was a challenge due to the pain and being afraid of further injury, and trying to scramble over obstacles was difficult with the lack of mobility in my hips and low back. Over time, the back and hip pain began to bother me getting out of bed and I just had started to accept that I was getting older and that's what happened!
After talking with Jenni about the Kaari Prehab program, I decided to give it a shot and it was a complete game changer, not only for training and racing but also my day-to-day life. I've been able to train at a higher level and am only limited by when I get tired, not by pain or soreness. Even better is that now I can sleep through the night without back or hip pain waking me up, and getting out of bed is no longer a physically painful experience!" - NH, Spartan athlete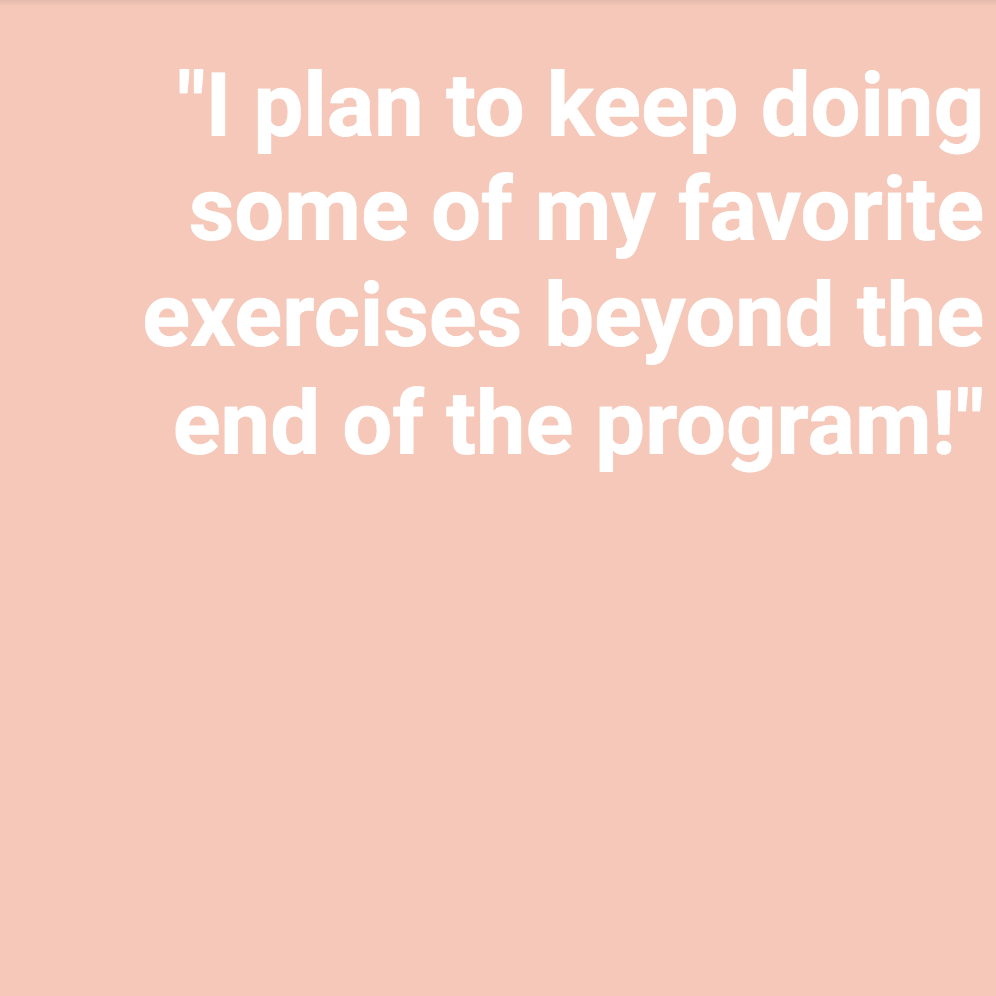 "I really enjoyed the program. Once I got into the groove of doing it at home before going to the gym for my workout, it made for a nice routine.
I was initially skeptical as to whether this would be "hard" enough. (Typical rugby player, used to getting programs with sprinting and heavy lifting.) The program did not disappoint at all. It definitely helped to focus on the smaller connections instead of just "brute force" everything. It also reinforced areas of deficiency for me (balance, hips). I plan to keep doing some of my favorite exercises beyond the end of my program!" - CG, collegiate rugby player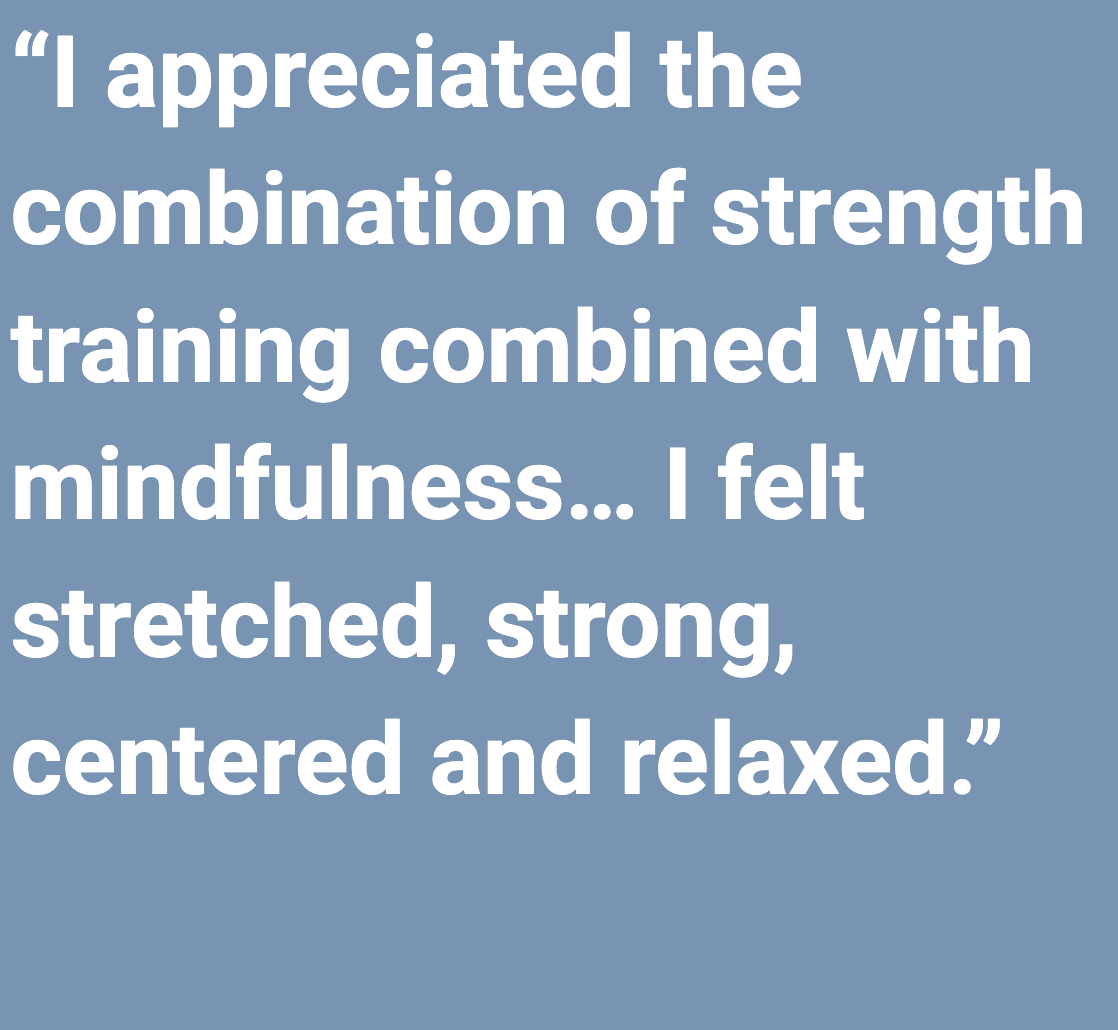 "The days that I did the workouts, I could tell a huge difference: I felt stronger; more flexible, and more centered.
It provided daily motivation, curated workouts, and personalized feedback, which helped me consistently implement wellness into my daily routine - something I have tried to do for years!
Best of all, the coaches are knowledgeable, accessible, and they really do care about your personal success. The accountability factor is monumental, to hear daily from someone who cares about your health and wellbeing. This is a game changer." -JC, runne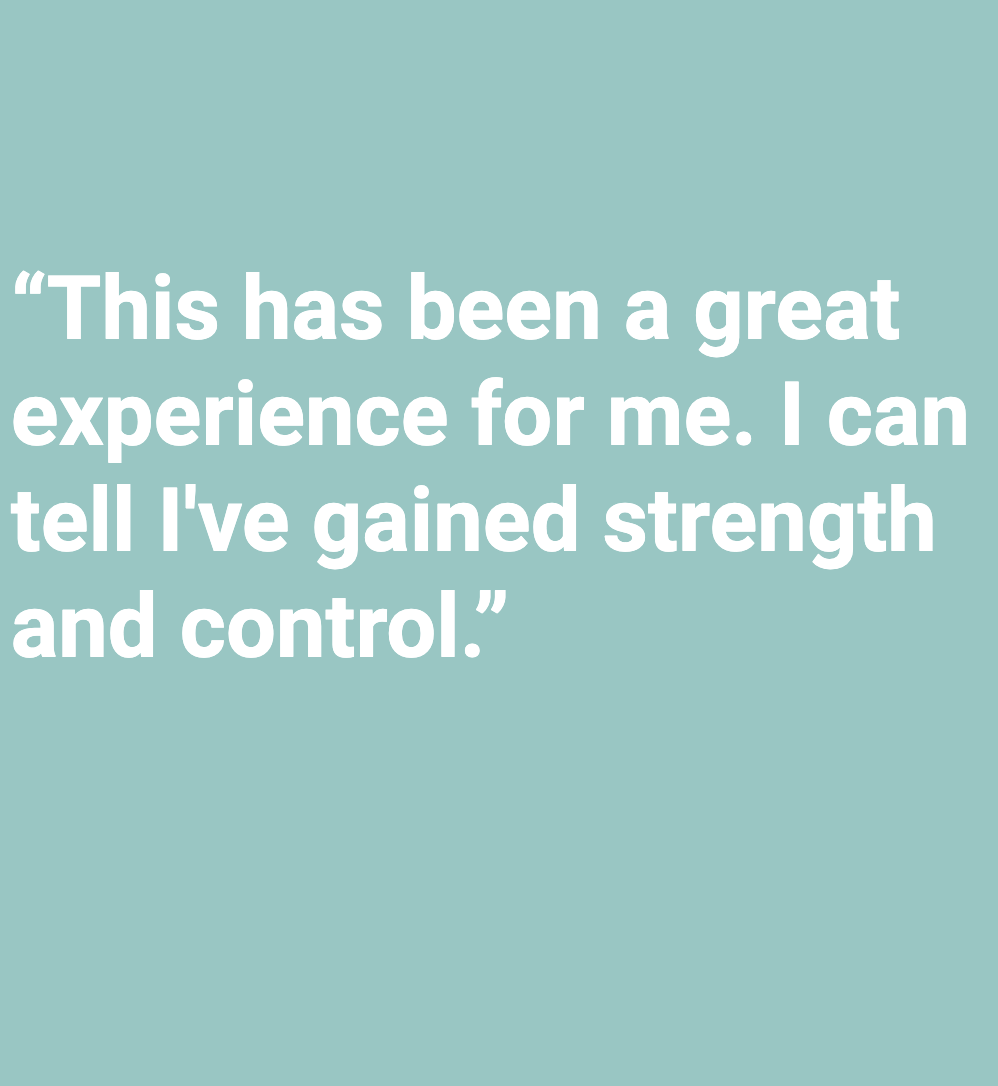 "This has been a great experience for me, and I can tell I've gained strength and control. I've started weight lifting again, and the training I have done with you has made me much more successful; because of our work, I have the range of motion, muscle control, and joint stability necessary for my muscle memory of the lifts. Without this work, I think I would be very frustrated that I couldn't move the way I expect my body to even under light weight.

I also want to compliment my Coach on the balance between encouragement and accountability; I felt like you did that very well with me, and I felt challenged mentally and physically. I have felt very successful, and love that programming was adapted in response to my feedback!" - EK, powerlifter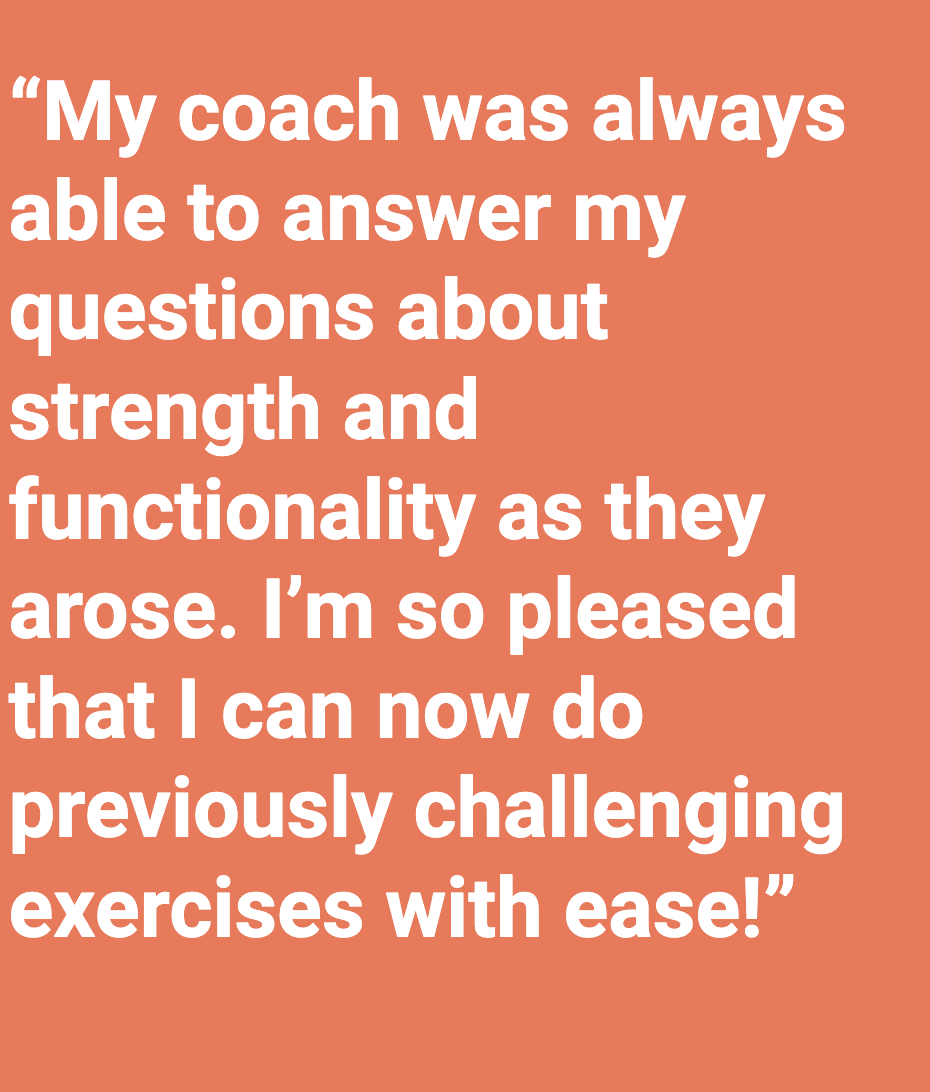 "My experience was great. My coach was always able to answer my questions about strength and functionality as they arose, and I especially benefited from feedback that highlighted my progress during the program; this helped me feel motivated and like I was making progress even if it didn't always feel obvious to me.
The gradual ramp up in the strengthening exercises has been on point. Now that I am lifting more intensely with my trainer, I really love the MFR and relaxation techniques so I'm so glad that all of these are dovetailing so nicely! Thank you for all the education that is also included in your videos. Having the consistency of listening to the information over the last 8 months has been so illuminating." - AL, mountain biker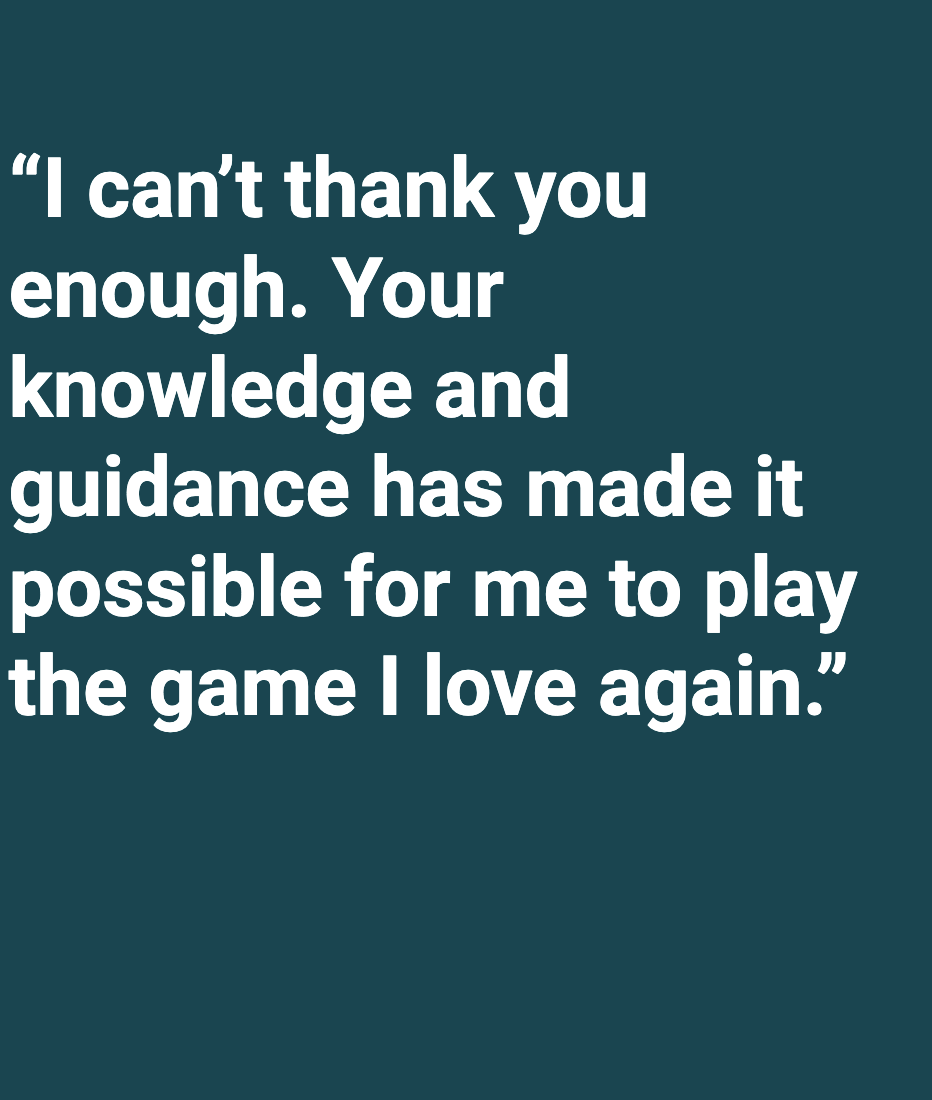 "When I first started working with Kaari, I wasn't sure I'd be able to play ball without pain in my left knee. My right shoulder has also always been weak which affected my throwing. I'm a week and a half into the season (6 games) and my stats are way better than before my injury. Everything hurts EXCEPT my injuries!

I joked with my coach about my 'old school' training habits, which at nearly 70 years old were only sending me backwards. So, thanks again for your coaching! I have already recommended your program to a couple of my ball player buddies." - LD, competitive baseball player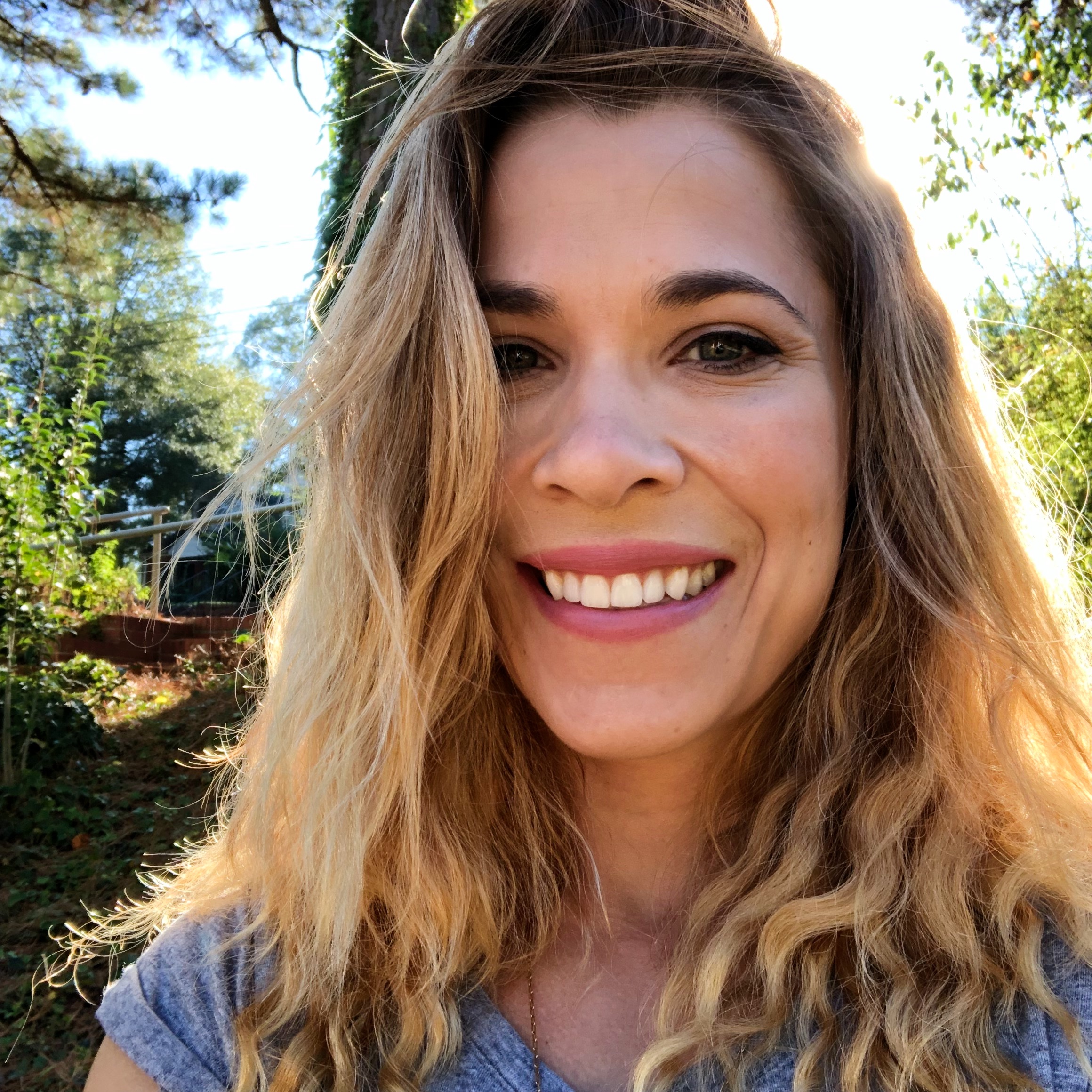 Hi! I'm Jenni, the founder of Kaari.
I'm passionate about movement, and I believe our bodies are inherently capable, resilient and adaptable. I also believe pain shouldn't be an inevitable companion to an active lifestyle, or something we should just put with during training! As a lifelong endurance runner, CrossFit athlete and trainer, and a full-time yoga teacher, I understand the importance of feeling your best, so you can continue to enjoy the activities you love.
My team and I are here to help you reach your movement goals. Whether that means getting past injury, maintaining sport-specific mobility, fine-tuning your training, improving recovery, or simply feeling better in your body, Kaari was created to help you maximize your potential. We can't wait to work with you!
Jenni Tarma is a lifelong athlete, endurance runner, RRCA Endurance coach, CrossFit athlete and CF- L1 trainer, and a full-time yoga teacher. She specializes in working with an active population and coaches everyone from elite athletes to casual weekend golfers and hikers looking to feel better in their bodies. She has multiple advanced certifications in anatomy, physiology and biomechanics, and is a lead teacher in the Carolina Yoga 200hr teacher training program, where she has mentored dozens of new yoga teachers. She is also a senior teacher in the Yoga Medicine 500hr program, and has created continuing education courses on teaching yoga to athletes for the YM community.
She is an enthusiastic writer who has contributed articles to Yoga Journal, Healthline, Weight Watchers, OpenFit, Reebok and Yoga Medicine®'s online forum among others, and recently released an e-book on hamstring tendon injuries.
Let's start! What do you need help with?
Check your inbox to confirm your subscription