How do your hips feel? Tight, painful, or restricted?
We're here to help. With this program, you can:
Reduce pain
Improve range of motion
Build strong, resilient hips
Kaari programs are comprehensive and easy to follow.
Accessible to all fitness levels
Gradual approach to building strength and stability
Based on exercise science
Flexible scheduling: do your exercises around your existing routine, in your own time
Built-in recovery and relaxation to maximize gains
Flexible pricing: pay upfront or in monthly installments
Option to add Concierge Service and have your exercises delivered to your inbox daily
A broad, holistic approach that enhances your entire wellbeing
At the end of your program, you'll have:
Hips that are both mobile AND stable
Tools to maintain hip health
Know-how to prevent injury in the long run
Confidence in your hips' strength and resilience
Techniques to optimize recovery 
Awareness of the relevant anatomical features and muscles
Myofascial release techniques to maintain tissue health, release tension, and boost muscle recovery
Lifetime access to the course content
Kaari programs start at less than $1/ day. We believe that feeling good and moving well should be within everyone's reach!
Are you tired of stiff hips that limit your movement or squat mechanics? Or annoying, recurring discomfort that flares up after workouts?
Our hip joints are inherently stable, sturdy structures that thrive with challenge and load. However, modern day postural habits, combined with the repetitive movements of specific athletic training, means that many of us spend disproportionate amounts of time in certain hip positions, while almost never visiting others! This can lead to muscular imbalances that develop into painful issues over time.
Hip pain is an all too common complaint in the active population, and the reality is that vague instructions to "stretch it out" rarely lead to satisfactory outcomes.
This course is for you if:
you have recurring hip pain
certain movements predictably cause flare-ups
are unsure how to "stabilize your hip"
don't know how to maintain hip mobility
deal with chronic stiffness or feel limited in your range of motion
stretching provides temporary relief, but doesn't solve the issue for good
limited hip mobility is wreaking havoc with your low back
go through cycles of tissue irritation that come and go
need better tools to improve post-workout recovery
want to maintain hip health post-injury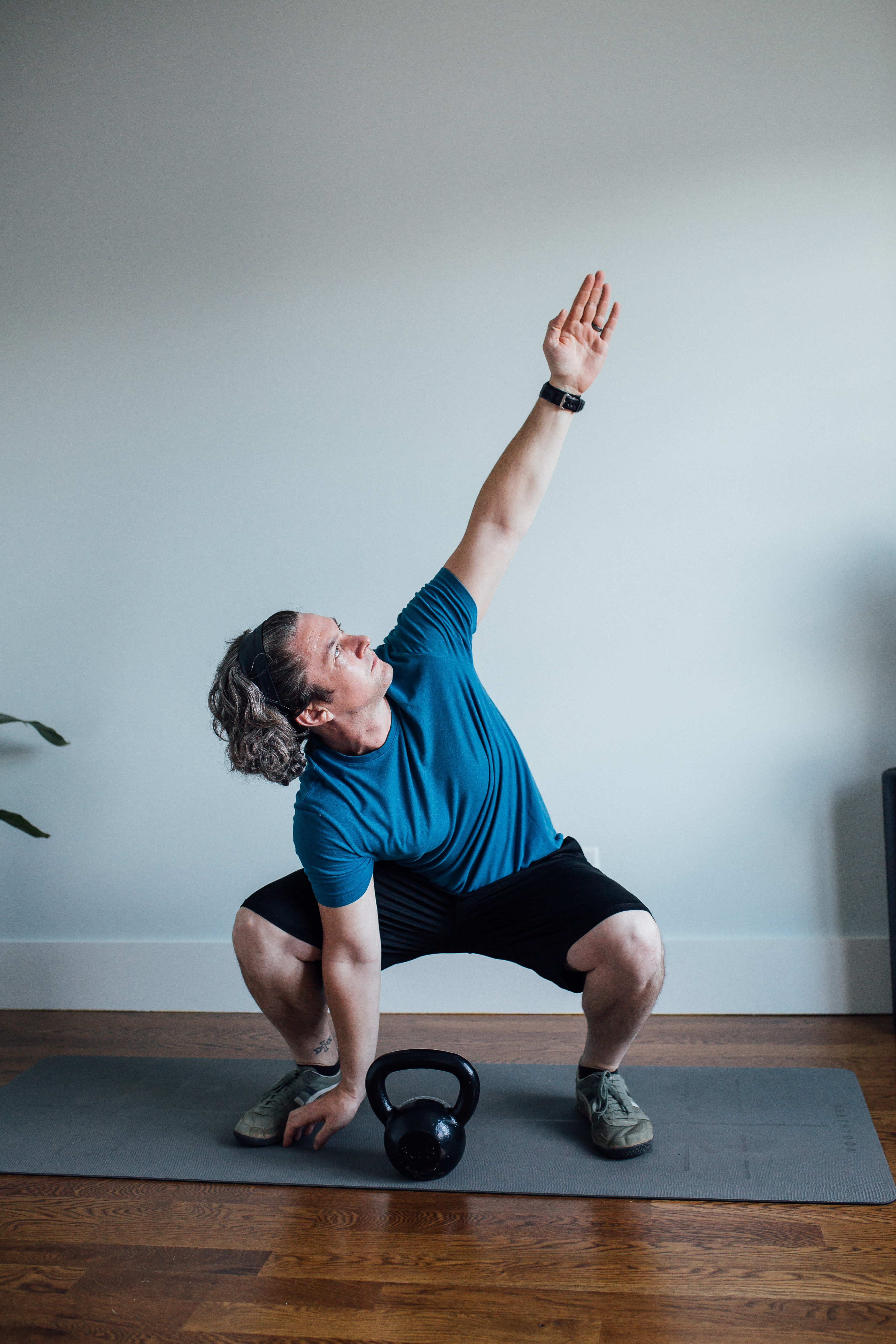 Kaari programs take a comprehensive and gradual approach to building strength and function. Even more importantly, we give you the tools and knowledge to maintain your hip health so that you can enjoy the activities you love, pain-free.


Here's what to expect:
an average of 15-25 minutes of exercises/ day, 12 week program
easy-to-complete movements: simply follow along with videos of each exercise
minimal equipment needed
a science-informed approach to build strength safely and gradually
learn to move efficiently and improve your movement mechanics
targeted myofascial release to alleviate common tension spots, aid recovery, boost tissue hydration and improve range of motion
built-in guided recovery and relaxation, because that's where the gains happen!


Options for upgrades:
Concierge service
simplify your life by getting your exercises delivered to your inbox daily. This is an excellent option for those of us that do better with structure and accountability! Simply select the Concierge Service pricing option of your choice when you're checking out.
Bespoke Coaching
need something totally tailored to your body, training and schedule? We'll build a program for you from scratch and guide you through it on a day-by-day basis
contact us to see how we can help you achieve your goals
Bespoke Coaching includes daily interaction with a Coach, bi-weekly check-ins, and as much support as needed.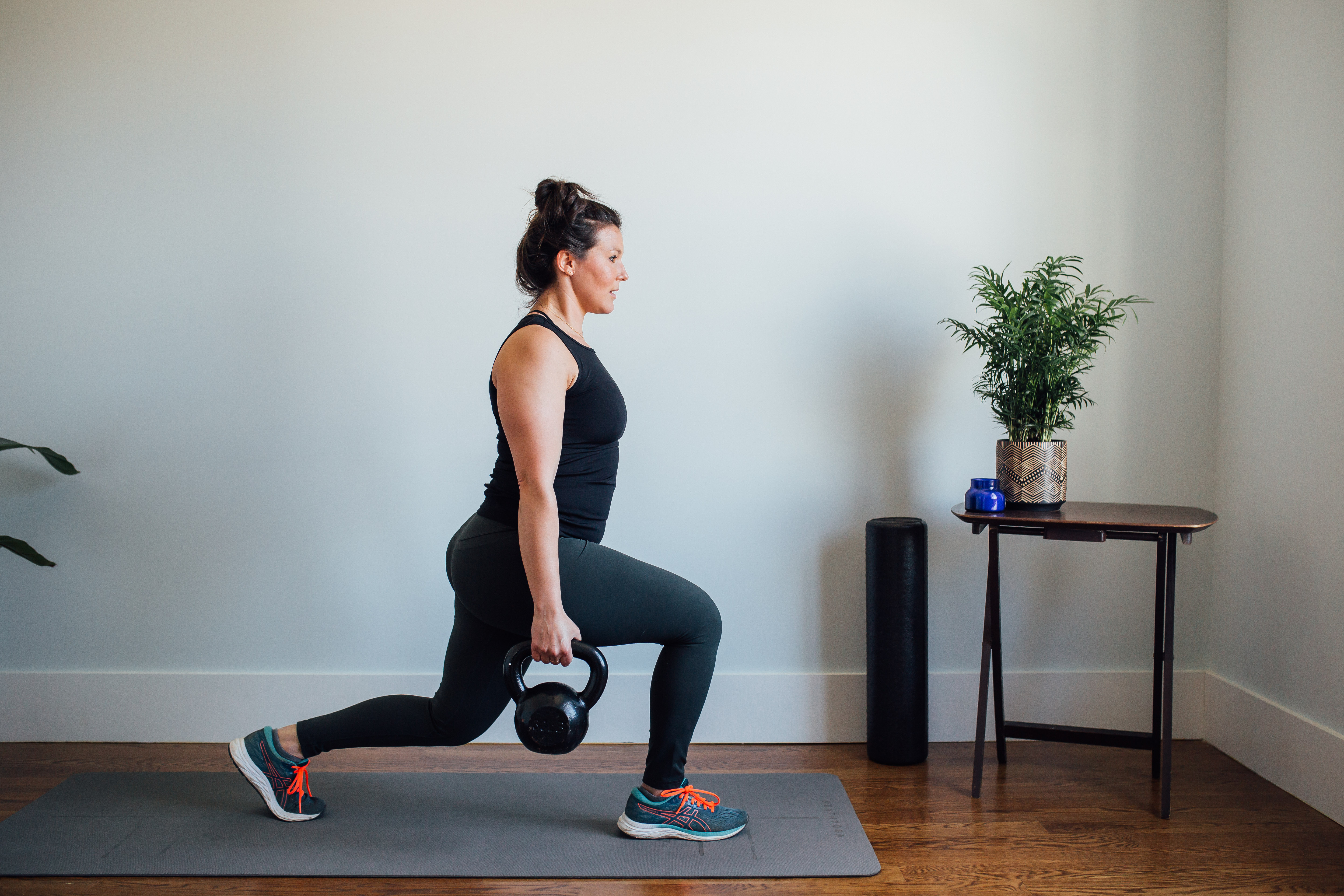 Training good function, from all angles.
The hip joint is surrounded by muscles on all sides, and those muscles need to work together harmoniously as a team to preserve the integrity and health of the joint itself. In other words, we want all these muscles to exert even tension on the joint so that it can move well and efficiently!
Because modern life (and the repetitive movements of our chosen sports) can be repetitive, it's possible for this tension system to become unbalanced. Some muscles might become stiff from overuse, or lose function in certain positions, whereas others might be underutilized and weak. Using a combination of passive stretching, active mobilization, and myofascial release, Kaari programs are designed to restore this crucial balance to your hips, so that you can enjoy moving well and doing the activities you love.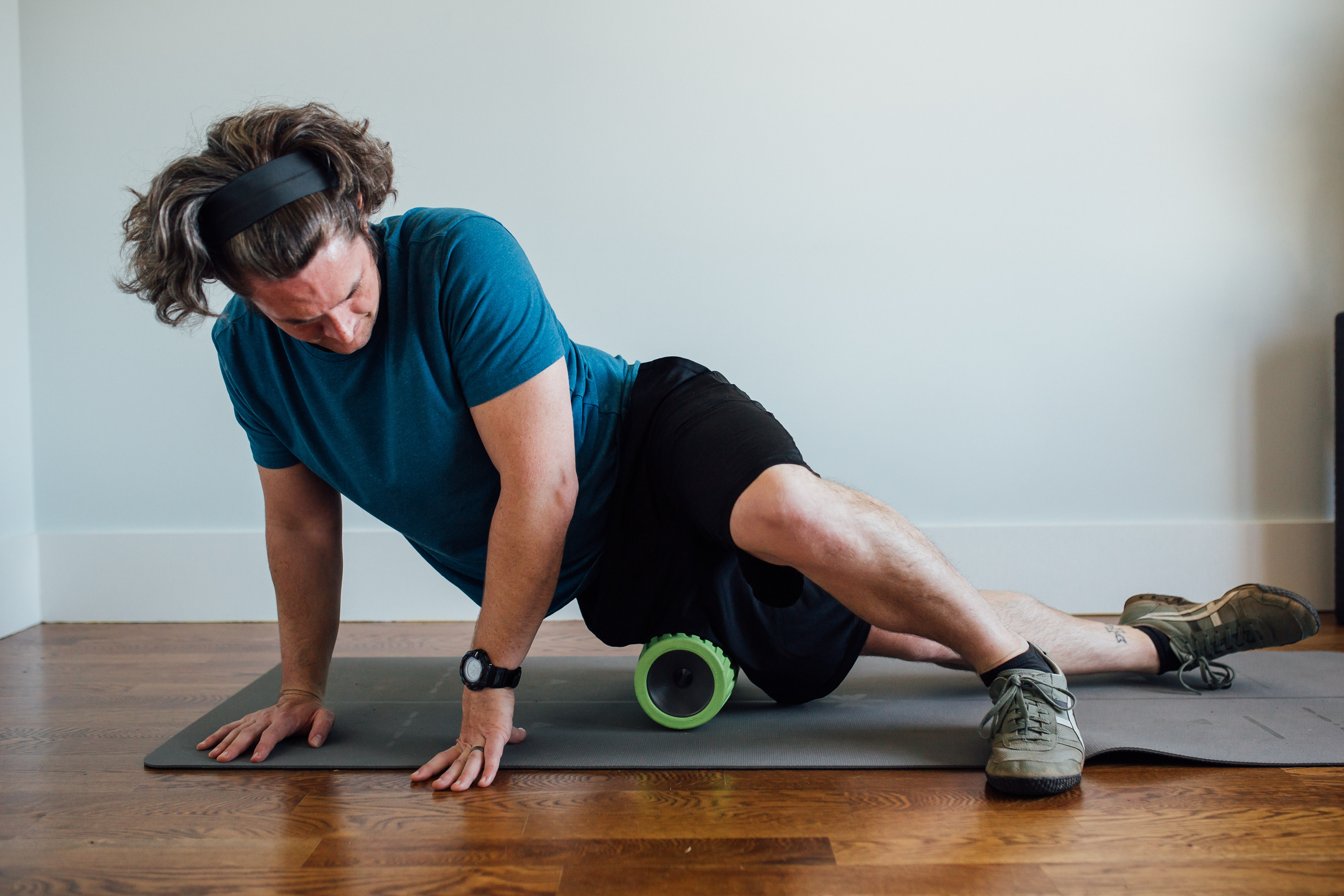 Challenge + recovery = strong, resilient hips!
In order to strengthen any muscle or joint, we need to first apply some challenge, and then let the tissues rest and prepare for the next workout. Without adequate recovery, we never give ourselves time for the strengthening adaptation to occur, and just end up spinning our wheels without making progress.
Here at Kaari, we take recovery VERY seriously! You can expect your program to include myofascial release techniques, light mobility work, and accessible relaxation techniques, all built in to your daily exercises to help you recharge your batteries and keep getting stronger along the way.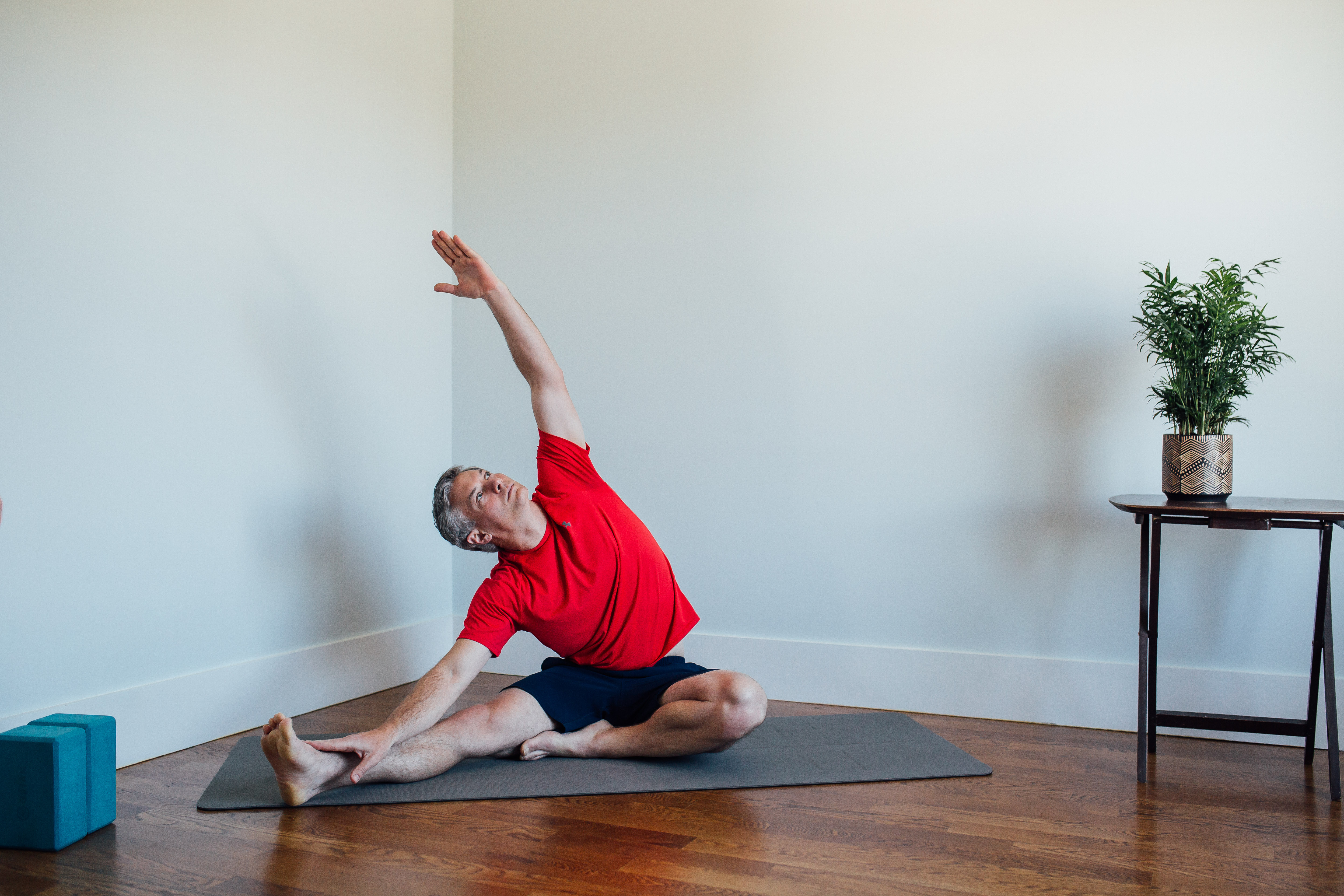 Awesome hip function: it's a team effort.
The function of the hips is closely interwoven with that of the rest of the body. Not only does the structure of the pelvic create a foundation of stability for the spine, but it also provides support for the function of the legs and feet. If the hips aren't functioning optimally, the effects can therefore be felt both upstream and downstream!
Our program covers all the bases to train solid, healthy hips:
achieving good range of motion

finding and maintaining a neutral joint position

teaching muscles to engage and support that position

progressive overload: gradually adding challenge to build strength

learning to create and maintain muscular support through movement, since this is ultimately how we want our joints to work in real-life situations!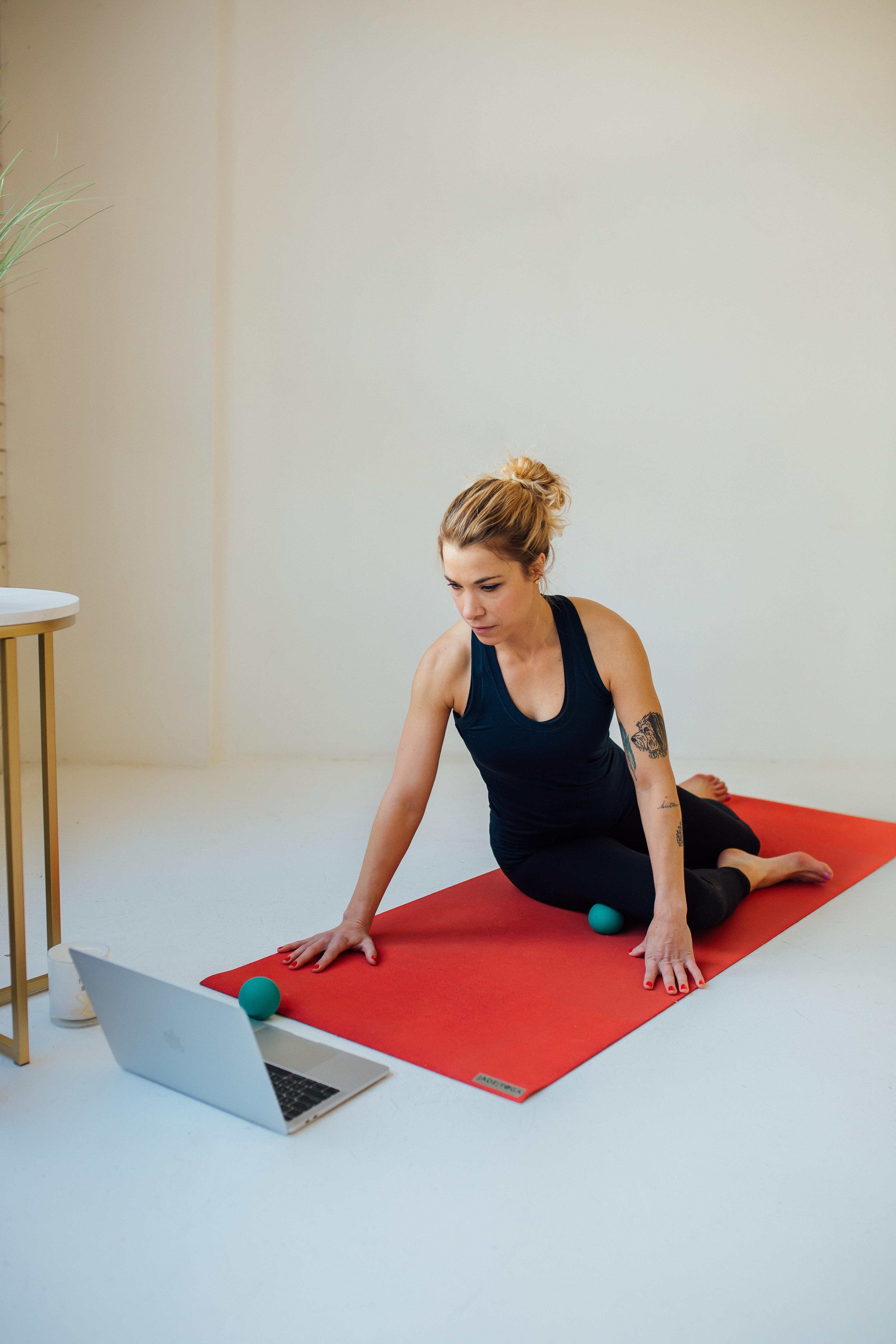 A little bit about myofascial release
Myofascial release is a safe and pleasant technique that we love including in our programs! Myofascial release:
is an excellent way to maintain range of motion and tissue health
boost muscle recovery and increase hydration
provides a wonderful opportunity for nervous system recovery- a crucial part of our overall wellbeing, ability to move well and feel good in your body
can act as both a pre-workout warmup or cool down, making it a versatile tool to have in your mobility maintenance toolkit
equips you with personalized techniques to maintain tissue health well beyond the end of your program
Our programs are proud to exclusively use RadRoller myofascial release tools- we've found these to be the most versatile and high quality implements out there. With a variety of sizes and degrees of firmness to choose from, you can select something that will work for your unique body. Additionally, all RadRoller tools have a pleasant anti-slip surface that makes it easy to keep the tools in place. Plus, you get a discount when you shop via the link above!
For recovery purposes, we recommend the Recovery Rounds, which have a nice amount of give to them, making for a gentler and more relaxing experience. We also love the classic Rad Roller- perfect for common tension spots around the neck, shoulders and upper back. 

Meet your instructor!
Jenni Tarma is a lifelong athlete, endurance runner, RRCA Endurance coach, CrossFit athlete and CF- L1 trainer, and a full-time yoga teacher. She specializes in working with an active population and coaches everyone from elite athletes to weekend warriors looking to feel better in their bodies. She has multiple advanced certifications in anatomy, physiology and biomechanics, and is a lead teacher in the Carolina Yoga 200hr teacher training program, where she has mentored dozens of new yoga teachers. She is also a senior teacher in the Yoga Medicine 500hr program, and has created continuing education courses on teaching yoga to athletes for the YM community.
She is an enthusiastic writer who has contributed articles to Yoga Journal, Healthline, Weight Watchers, OpenFit, Reebok and Yoga Medicine®'s online forum among others, and recently released an e-book on hamstring tendon injuries.
Jenni and the Kaari team are excited to work with you! We can't wait to help you move and feel your best.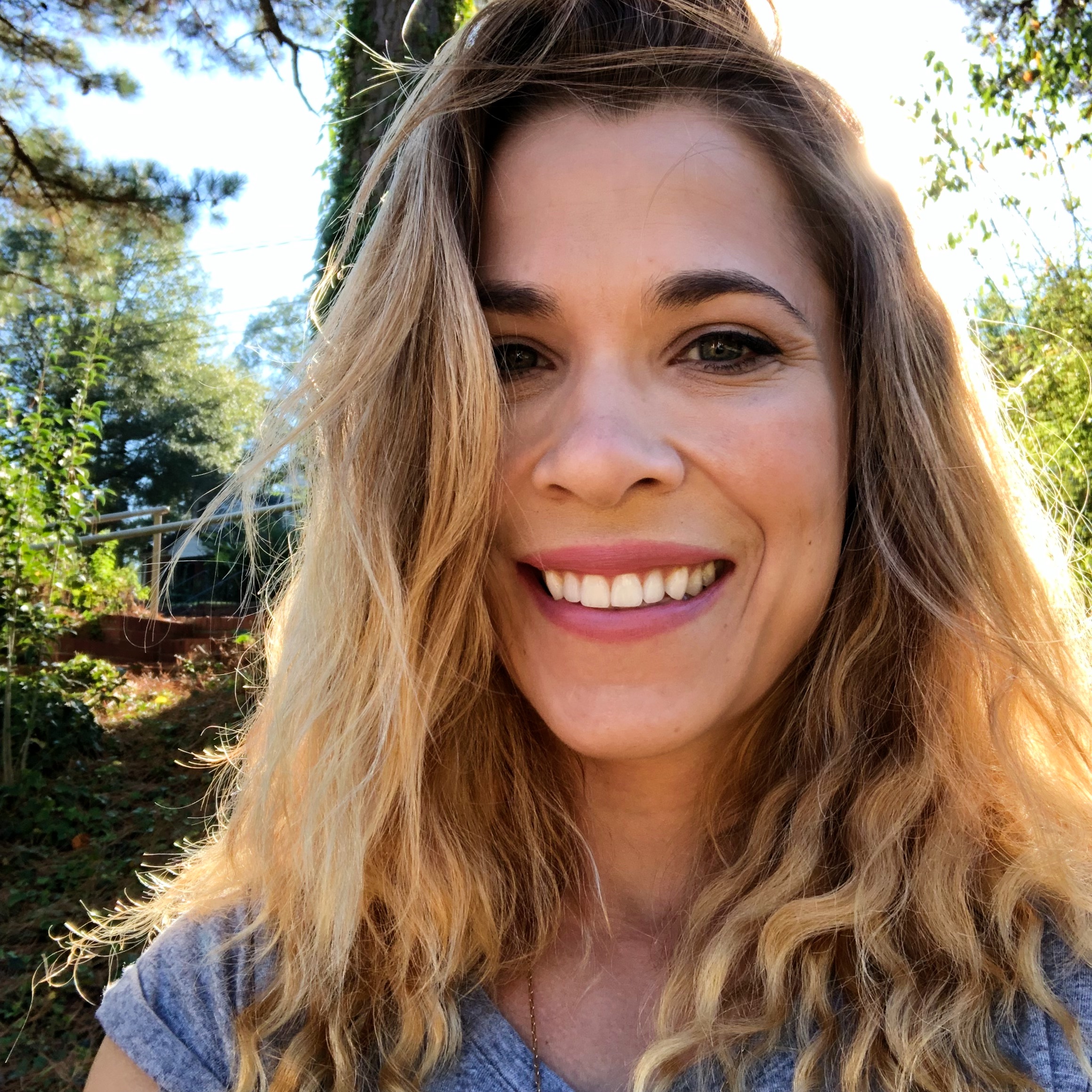 Didn't quite find what you were looking for?
Check out some of our other programs below. Better yet, drop us a line to let us know what resources you'd like to support your well-being, recovery, mobility and injury-prevention needs. Email [email protected] with your wishlist and we'll see what we can do!
Check your inbox to confirm your subscription